The Story
For decades, team members and customers alike have seen Bank of Sun Prairie as a friendly, reliable financial partner. But there's a fine line between steady and stodgy. In order to stand out in the modern banking landscape—especially to residents who are new to the area—we advised them to build on their existing brand equity with a refreshing dash of boldness.
The result is a friendly, approachable brand that signals it still knows how to maintain balance while shaking things up.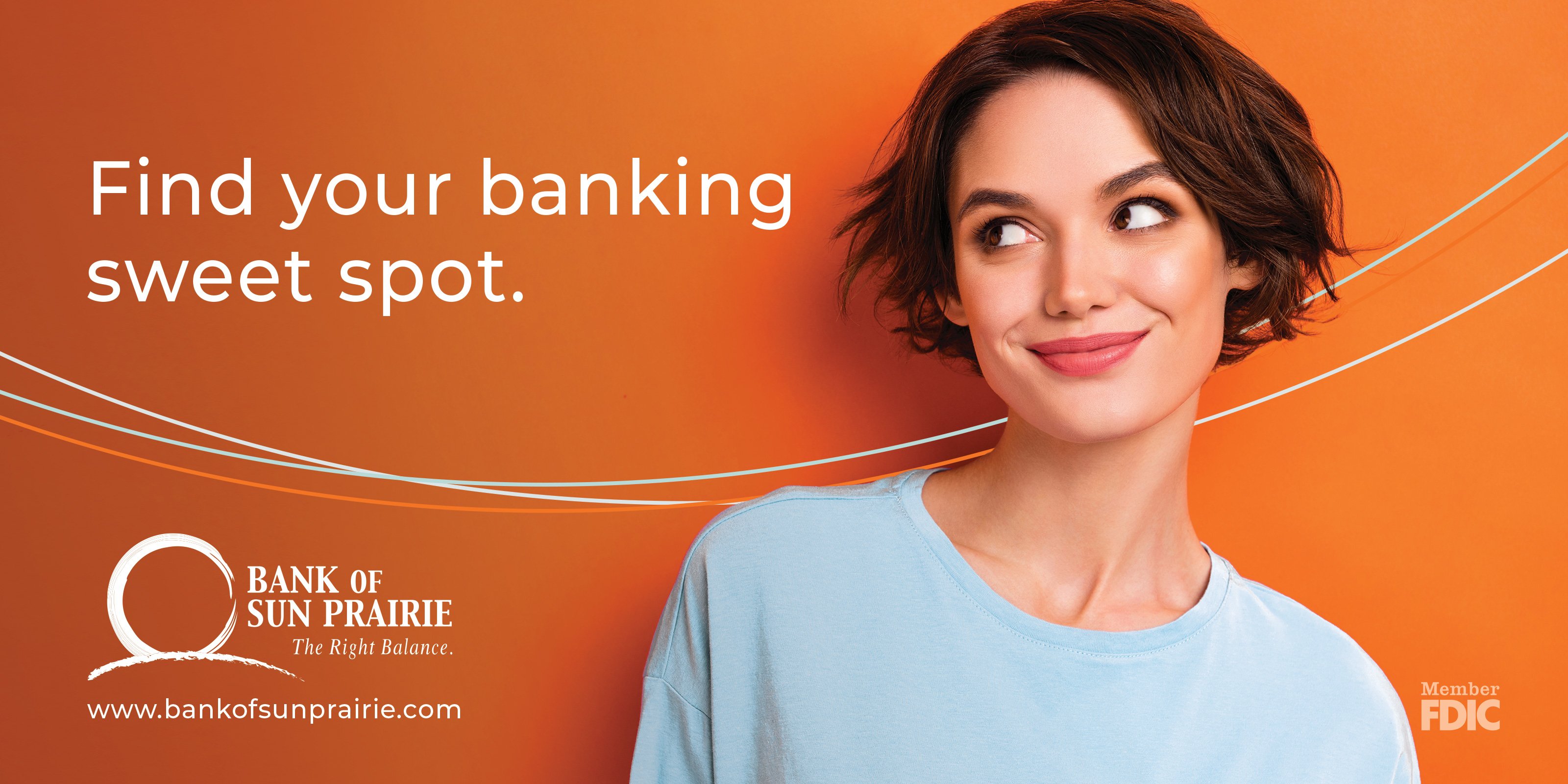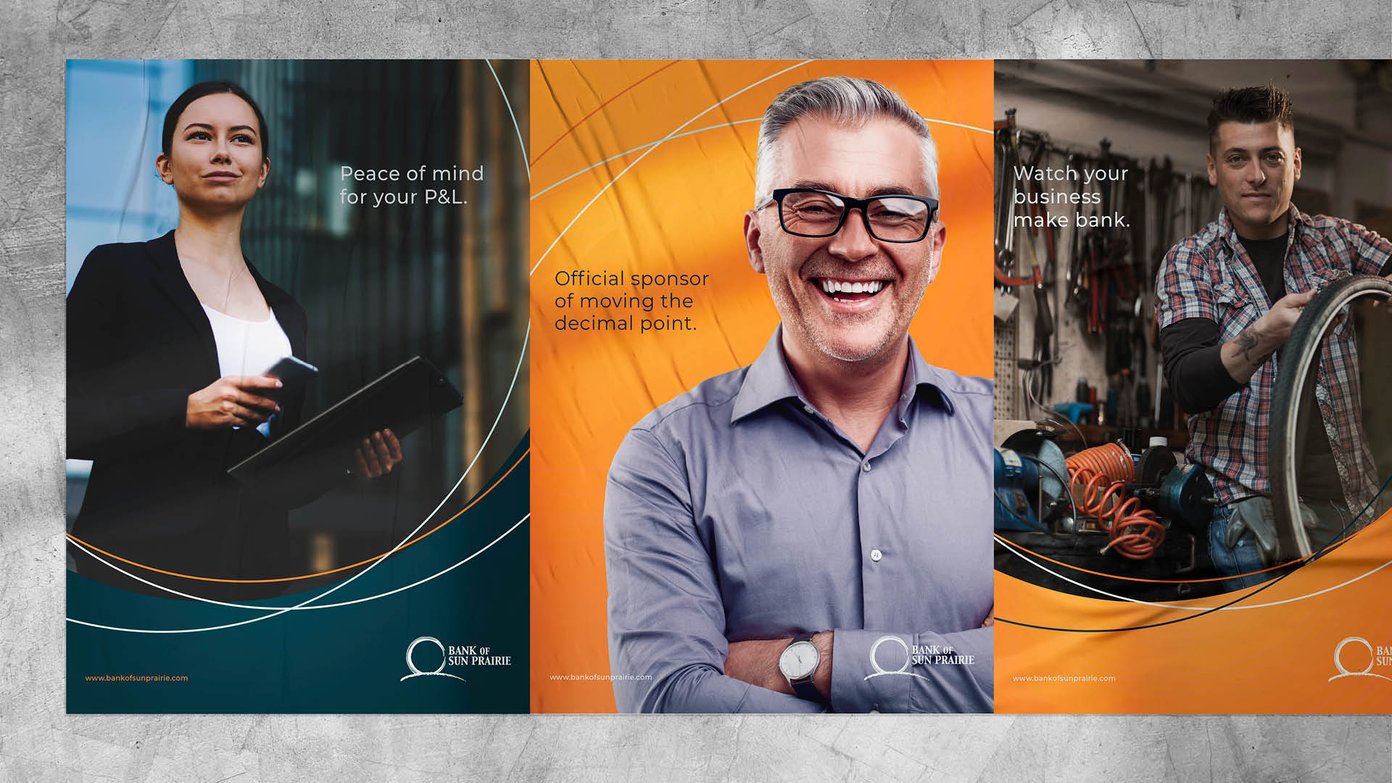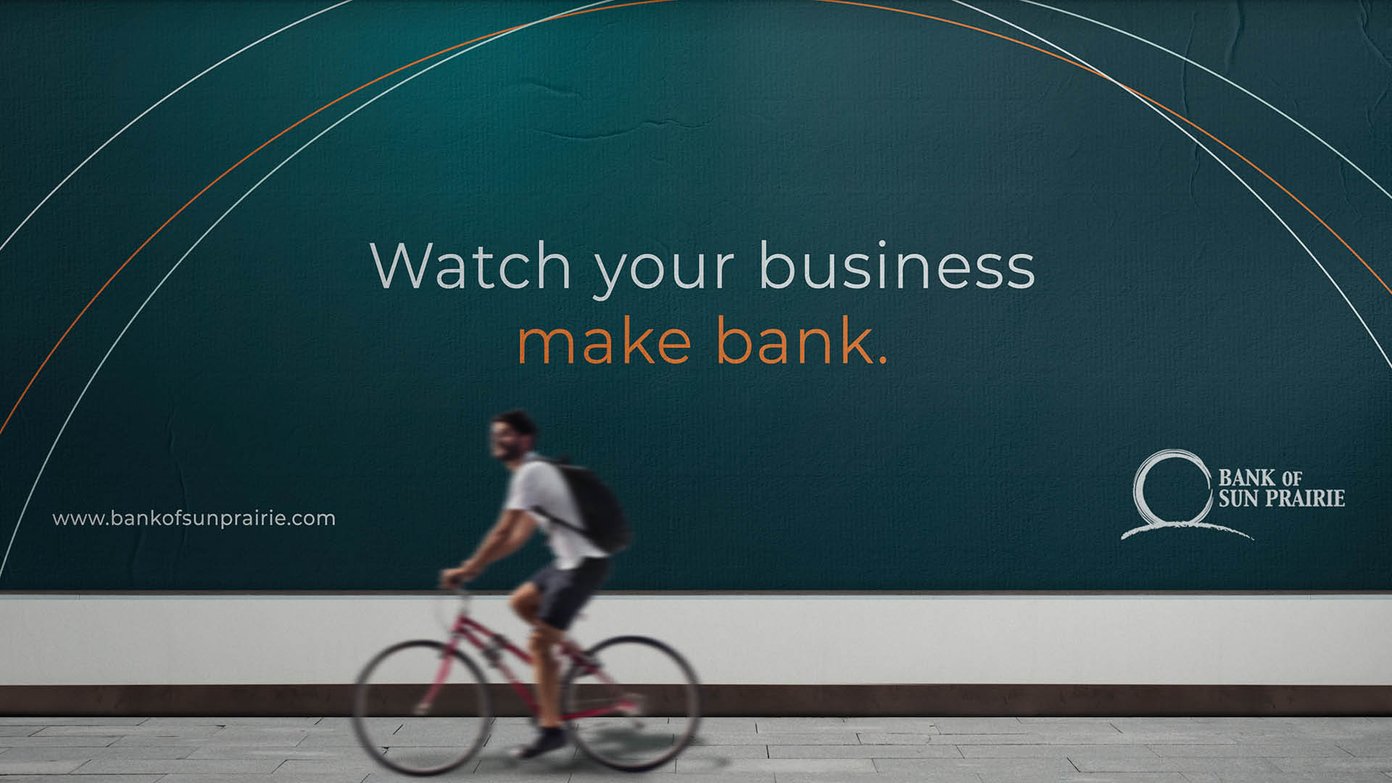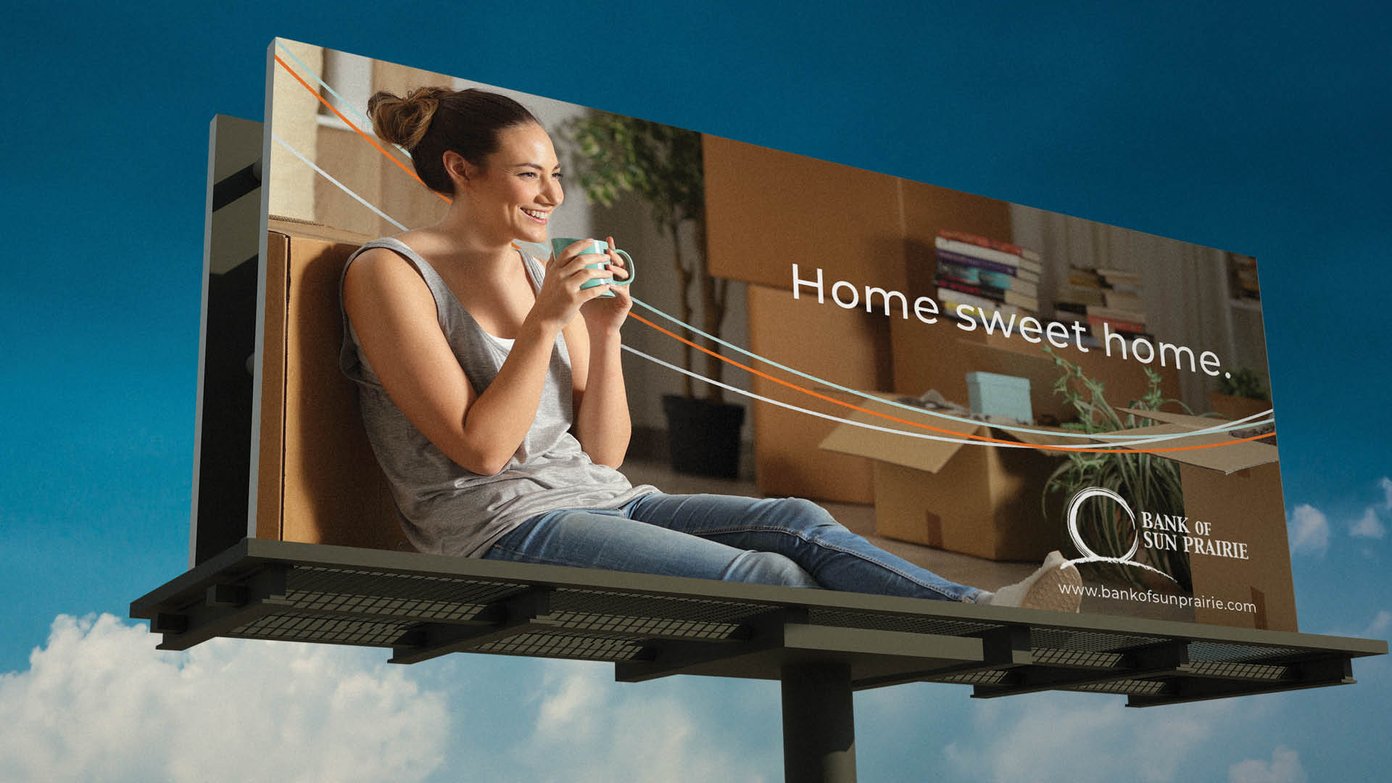 The Details
A complete rebrand that stayed true to the bank's core identity
Powered by insights from 12 focus groups consisting of 60+
individuals from inside and outside the organization
"Sweet Spot" video series that emphasized the brand's new welcoming, playful tone while touching on existing theme of balance
Billboards throughout the bank's service area
Web banners, social ads featuring new look/feel
Vibrant, contemporary color palette
Energetic graphic forms integrated with photography to telegraph a union of vitality and harmony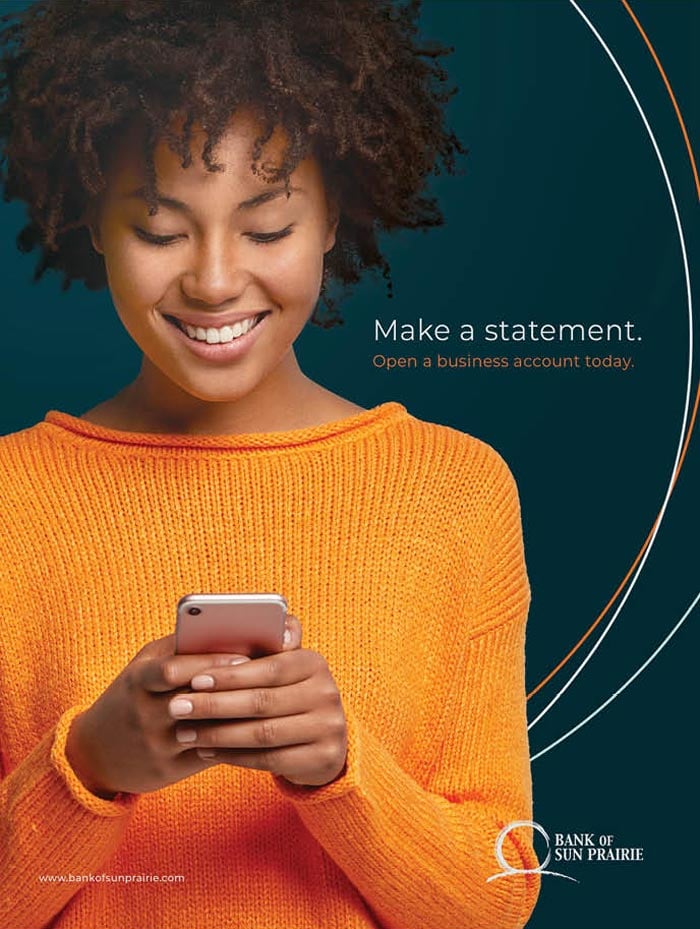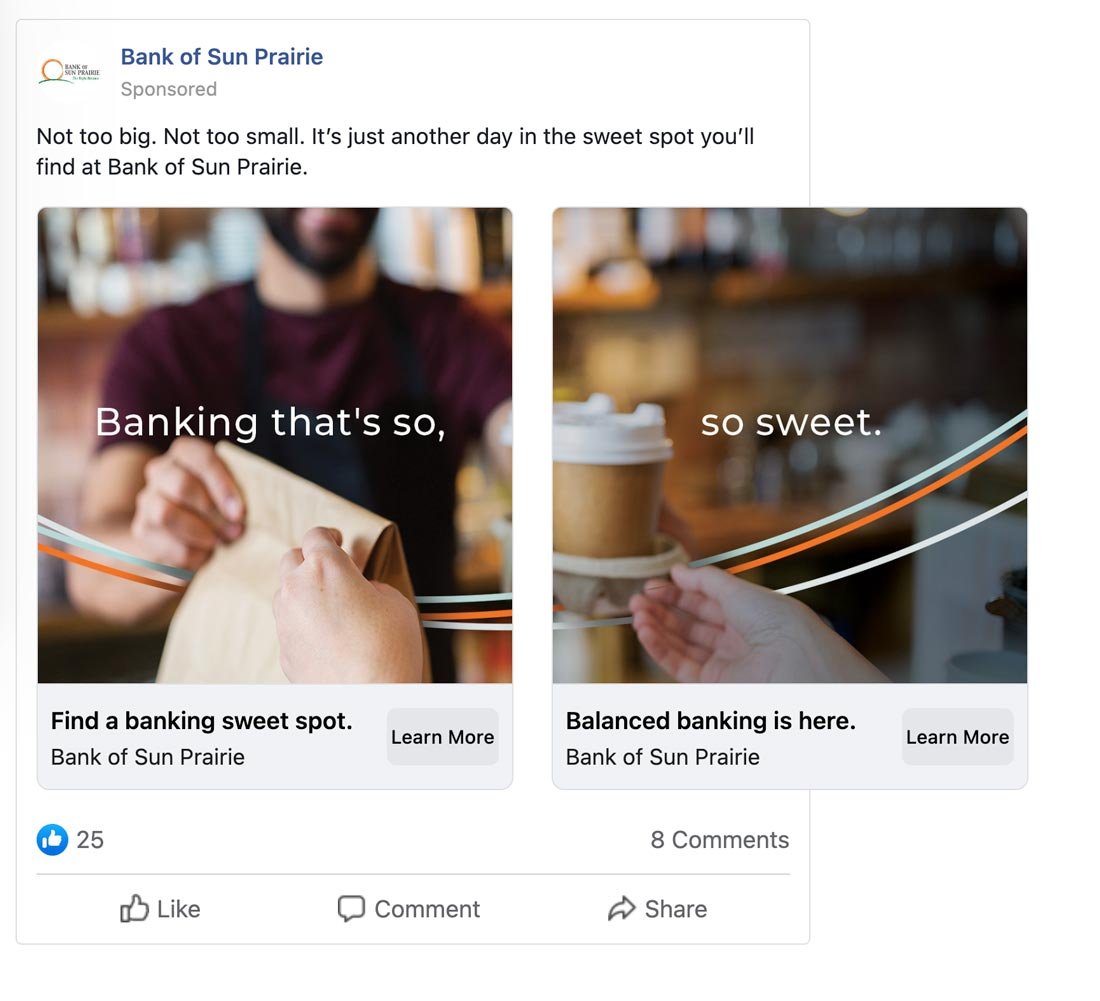 Looking for a partner? Let's talk.