The Story
Dacotah Bank is built on rural values, community support and dedicated teams passionate about helping others. So it stands to reason that, after months of brand research and competitive analysis, they reenergized their long-standing Dacotah Territory brand with empowering messages of opportunity, community, teamwork and dreams.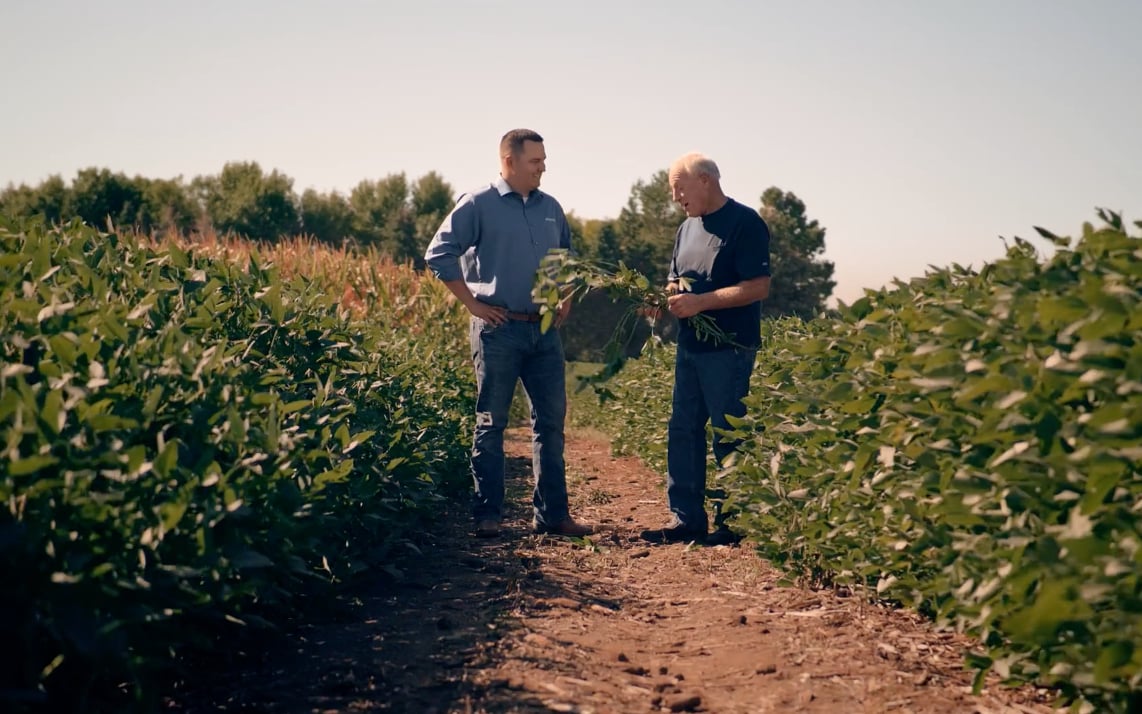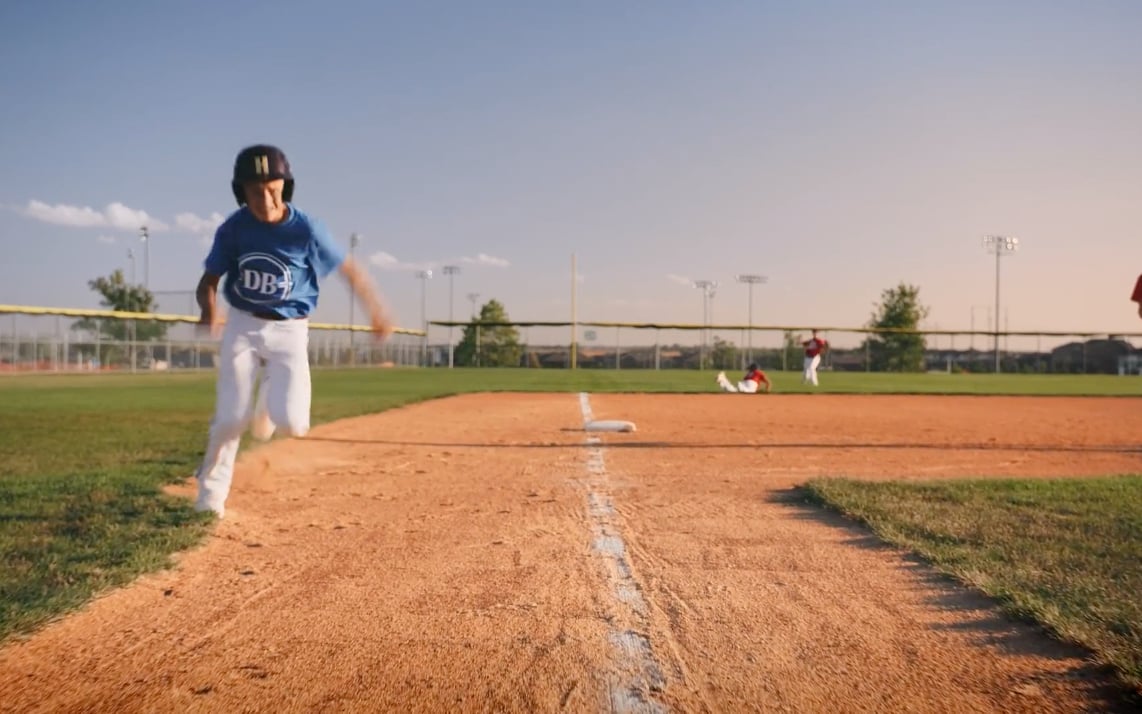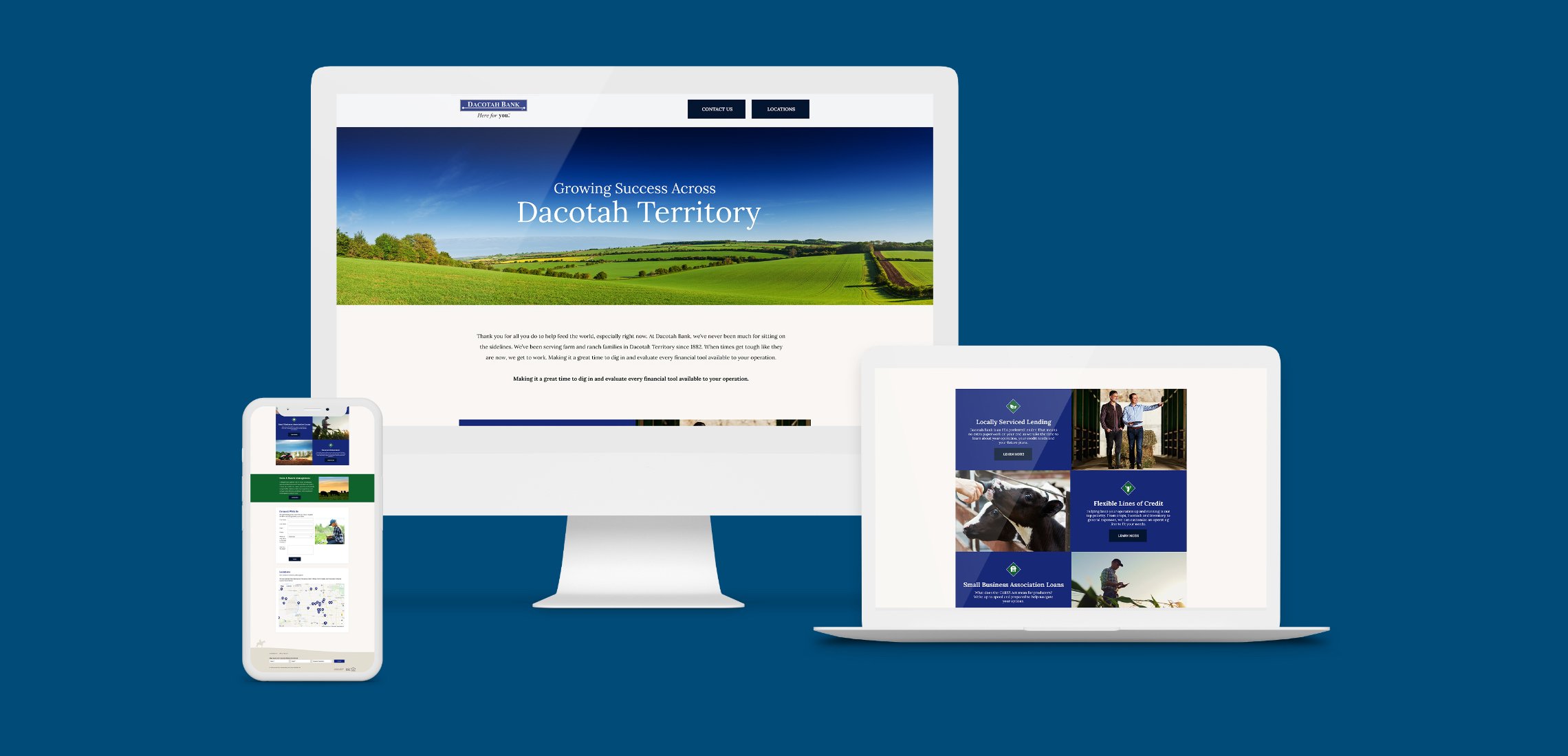 The Details
Discovery and development for multiple "right fit" customer personas and journey maps
Competitive insights and social media audits to drive brand strategy
New DB design mark and internal value statement cards for team members
Updated brand message maps and color palettes segmented with "Go With" phrases for vertical service lines – including mortgage, ag lending and commercial banking
Revised brand collateral, signage, credit/debit card designs, social media ads, outdoor billboards, TV ads, and COVID response "thank you" video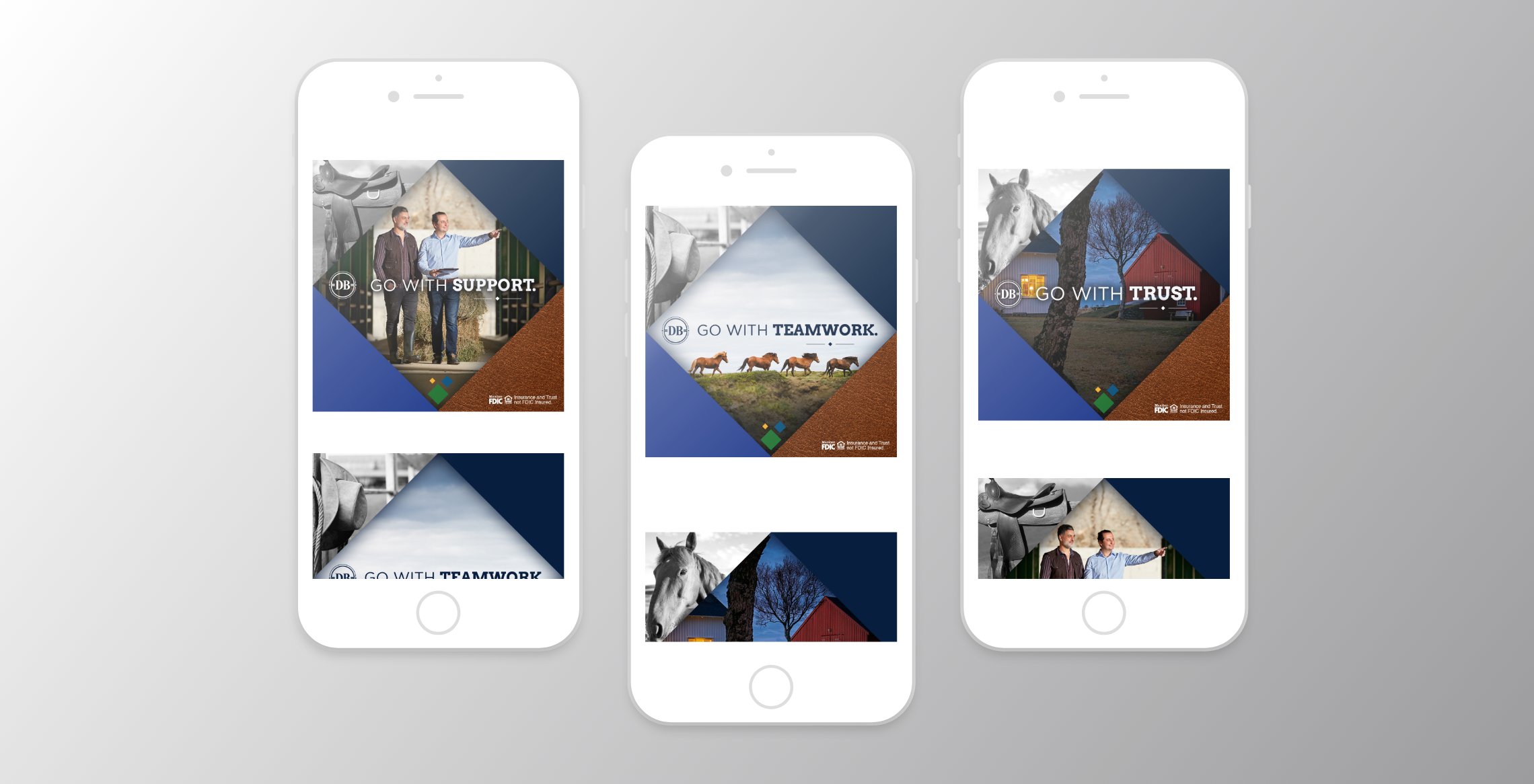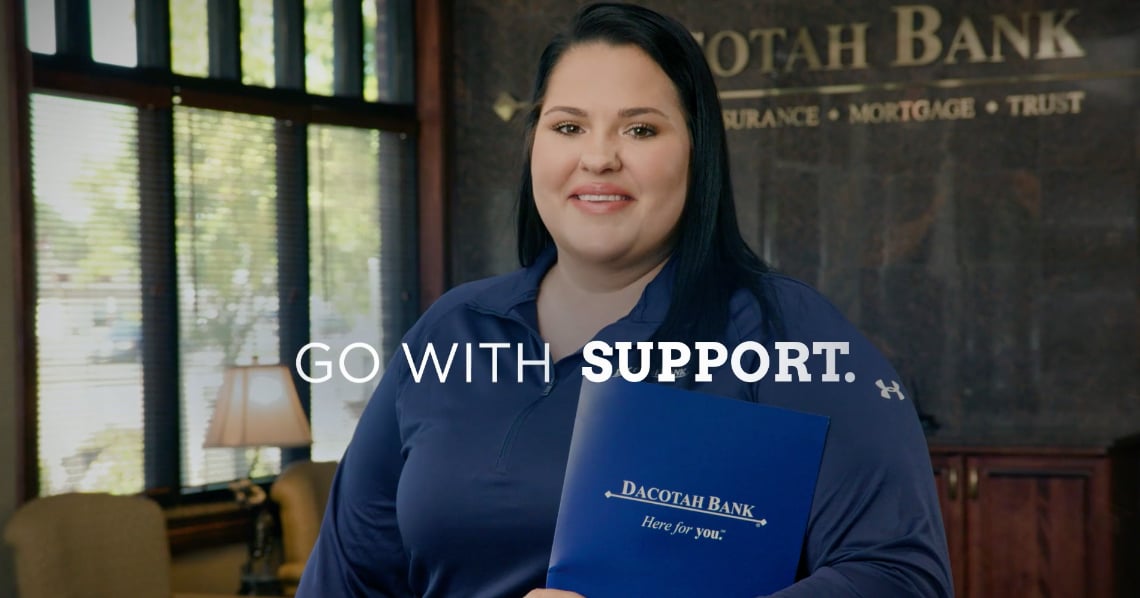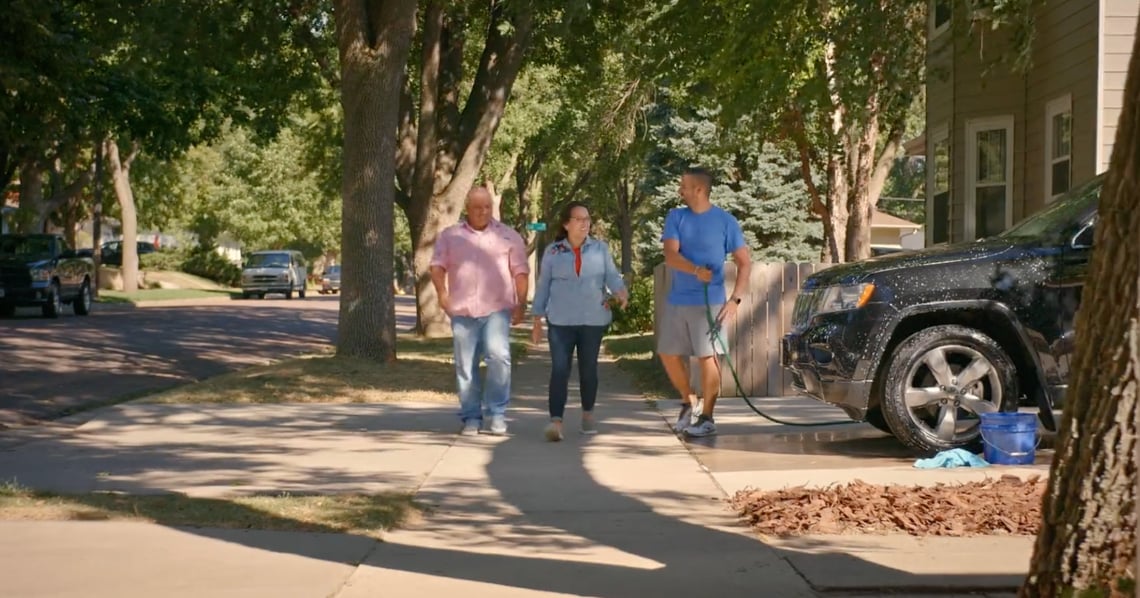 Looking for a partner? Let's talk.