The Story
If you live in South Dakota, chances are you know the Flu Bug. We've been dreaming up new and exciting ways to use this lovably infectious character to spread the word about the importance of flu vaccinations statewide every year since 2010. We've traveled back in time, projected into the future and channeled horror movie themes. But no matter how the year's creative theme develops, the Flu Bug gets noticed and most importantly remembered.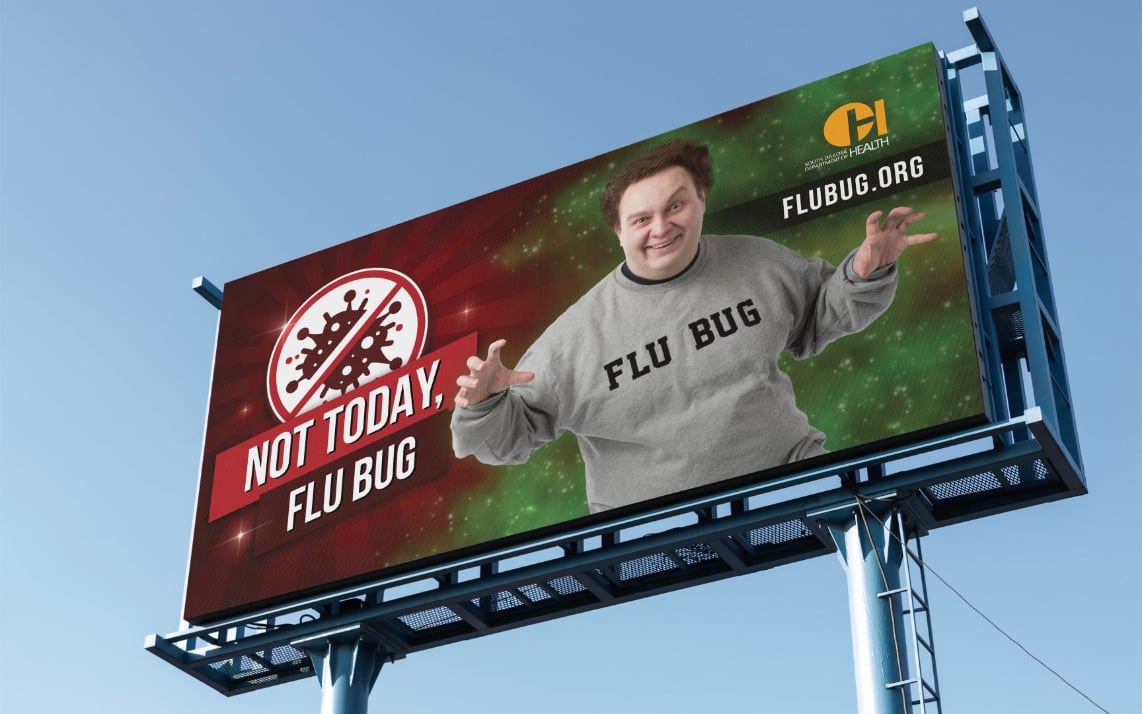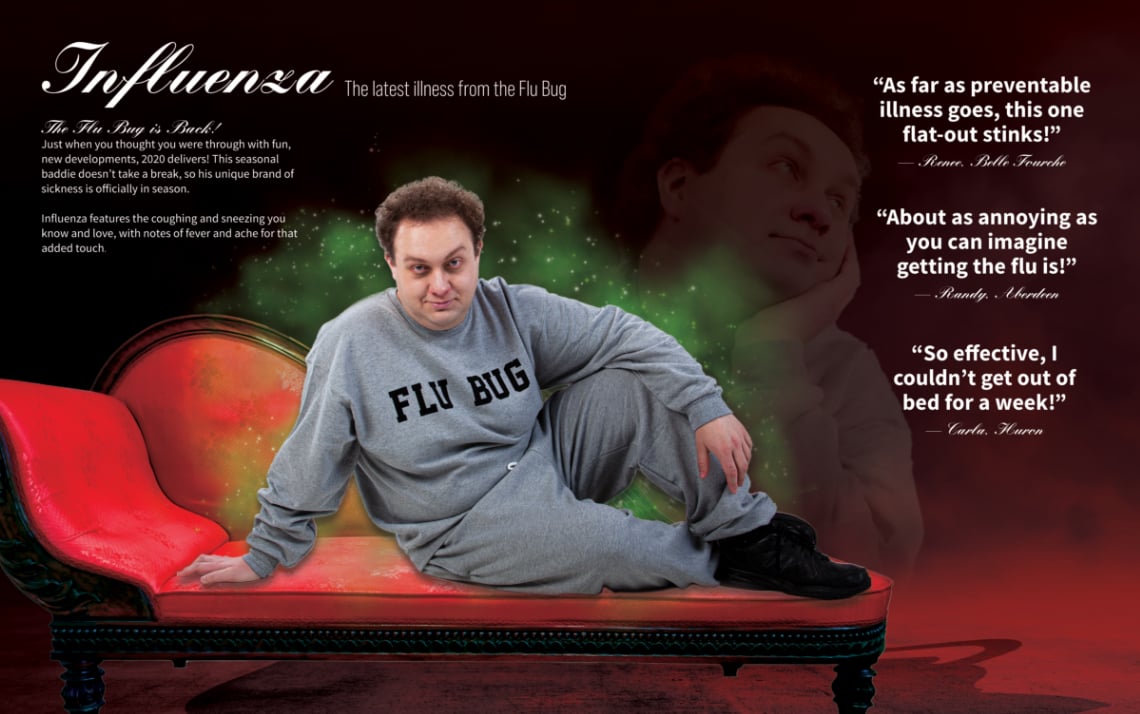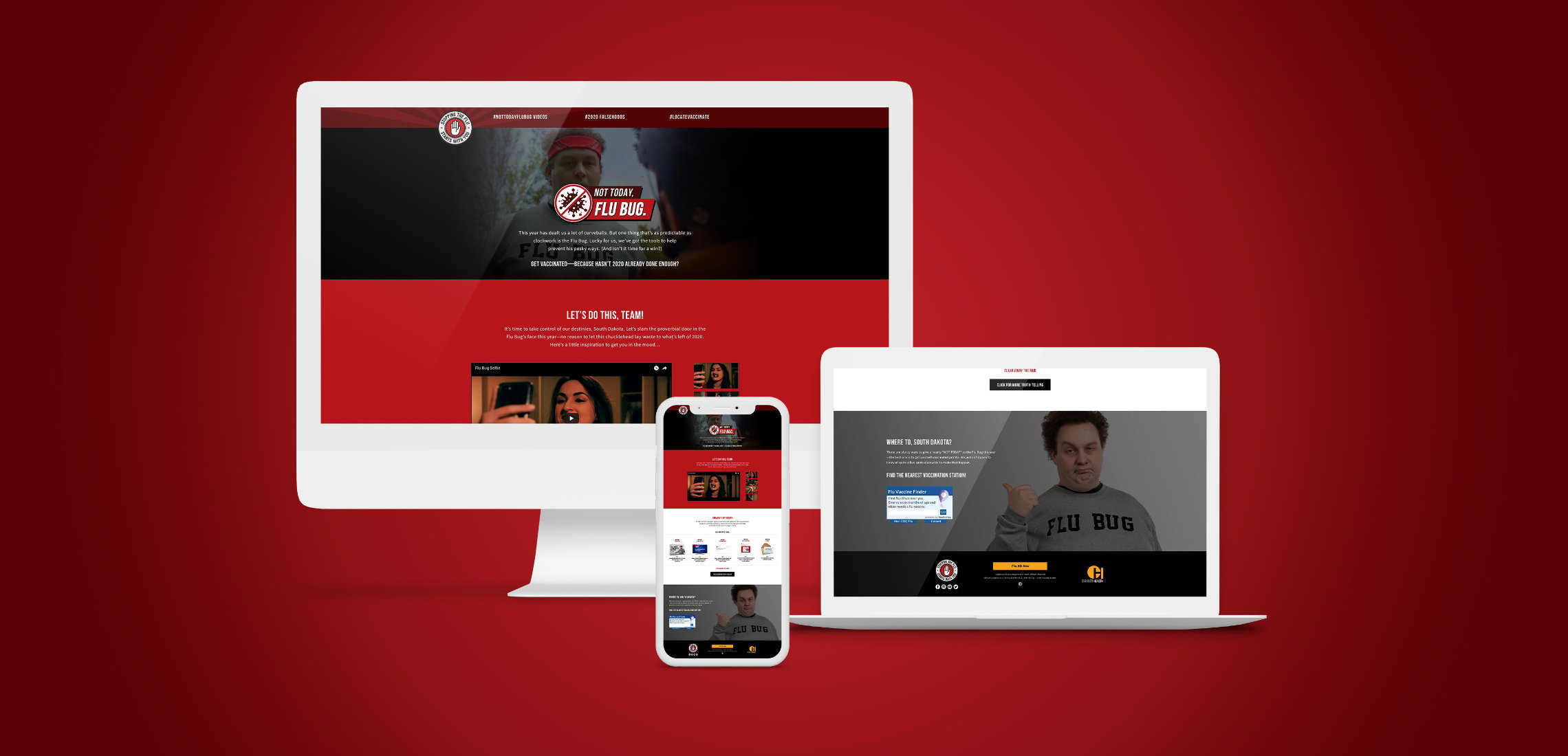 The Details
Increase influenza vaccination coverage statewide with emphasis on "hard to reach" populations such as the homeless, underserved, high risk, & Native Americans
Primary take-action audience of 18 to 49 years
Annual campaign runs early fall through spring with continuous year-over-year optimizations
Multiple broadcast, outdoor, OTT, streaming radio, digital and social messages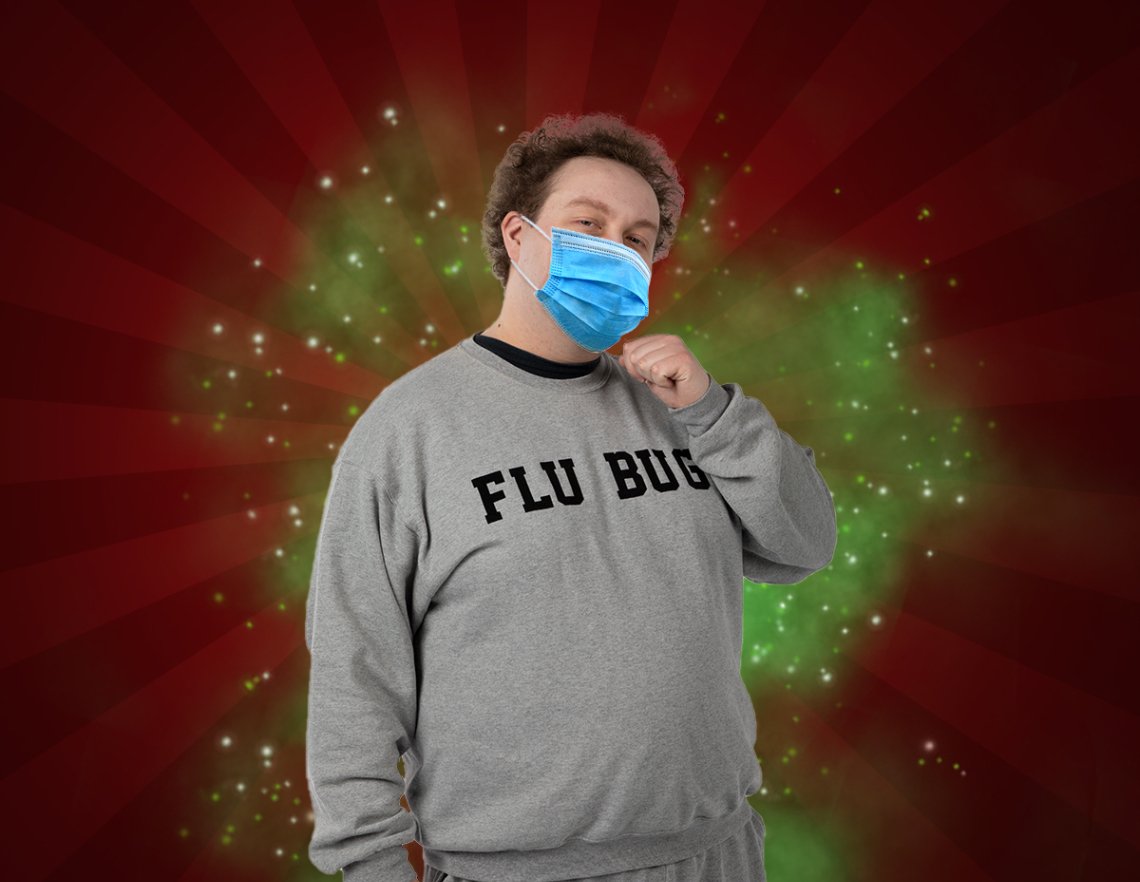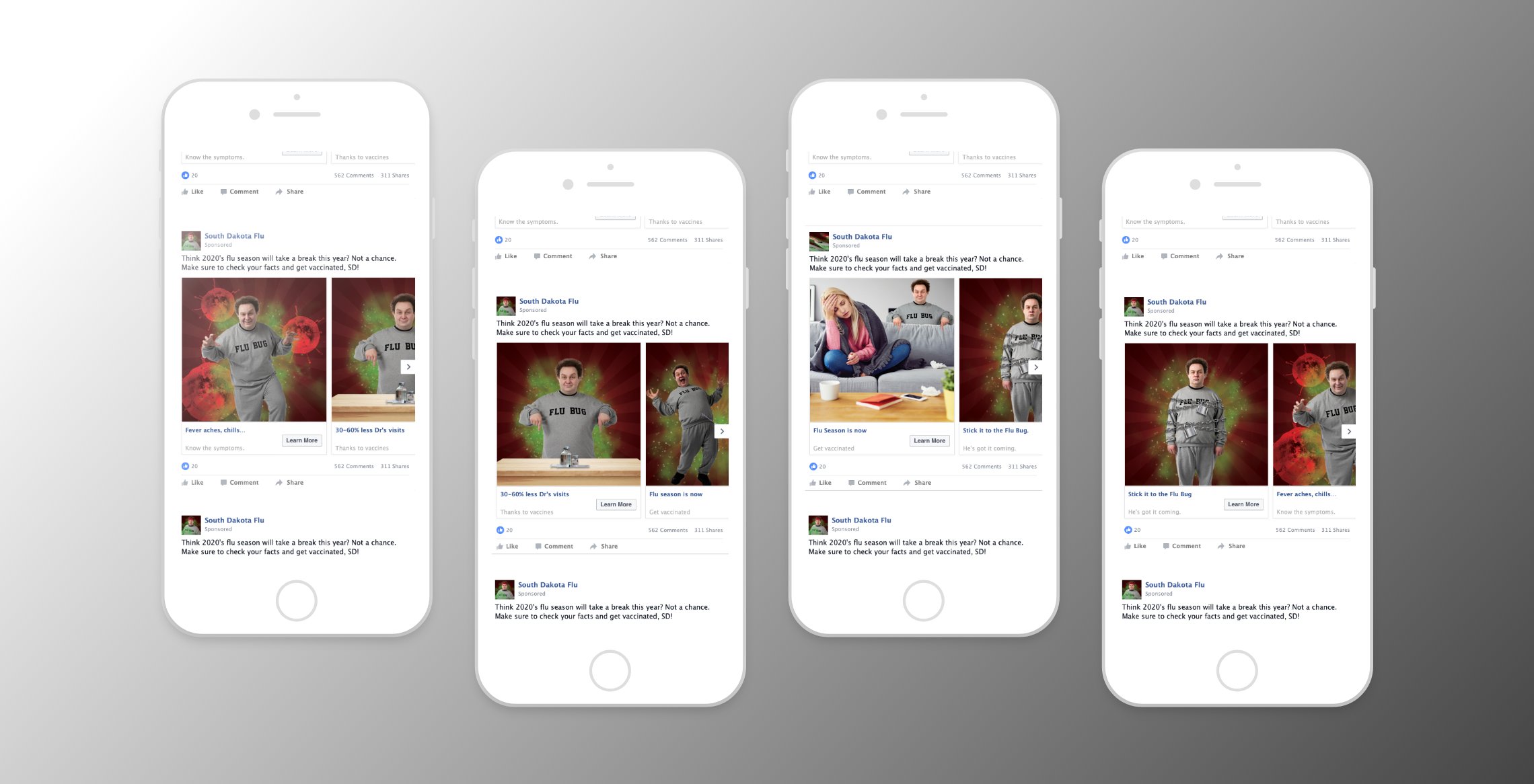 The Results
In 2015 – the 5th year of the Flu Bug campaign – South Dakota recorded the highest overall rate of flu vaccination in the nation for the 3rd year in a row
Millions of total video views, digital media impressions and organic social reach
The Flu Bug has achieved iconic status statewide and reaches new audiences every year
Looking for a partner? Let's talk.