The Story
Transfer students are a notoriously tough audience segment to reach. This campaign was all about tapping into the "I'm not at the right place" feeling. What if we had already spent thousands of dollars, worked hard to get good grades… and it wasn't working out? What would we do? How would we decide our next move?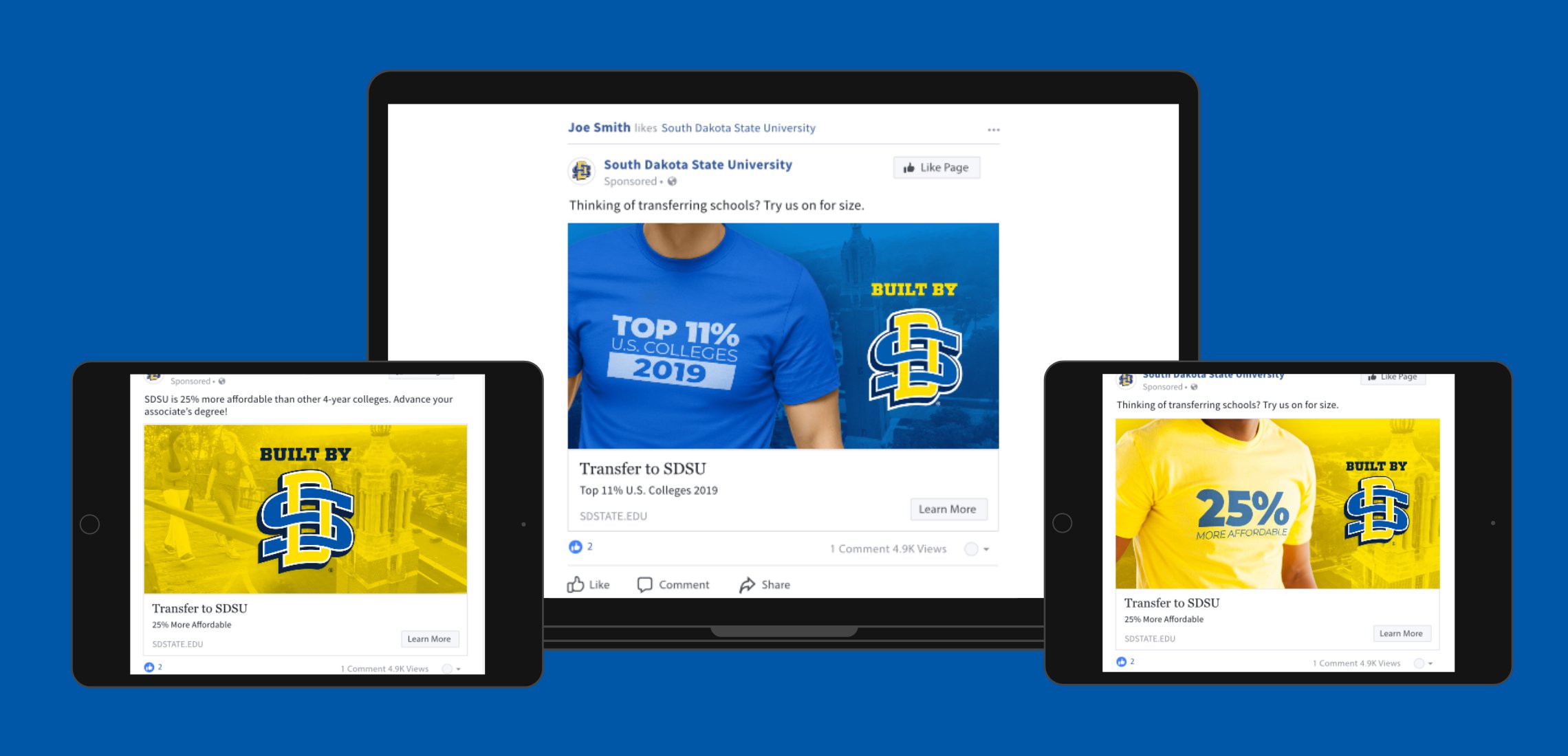 The Details
Emphasize positive outcomes for both traditional students and those advancing two-year degrees
Optimized media and campaign assets to increase impressions and frequency after fall finals as well as the beginning of winter break
Layer in remarketing ads, a robust SEM campaign, HubSpot email workflows and active lists targeting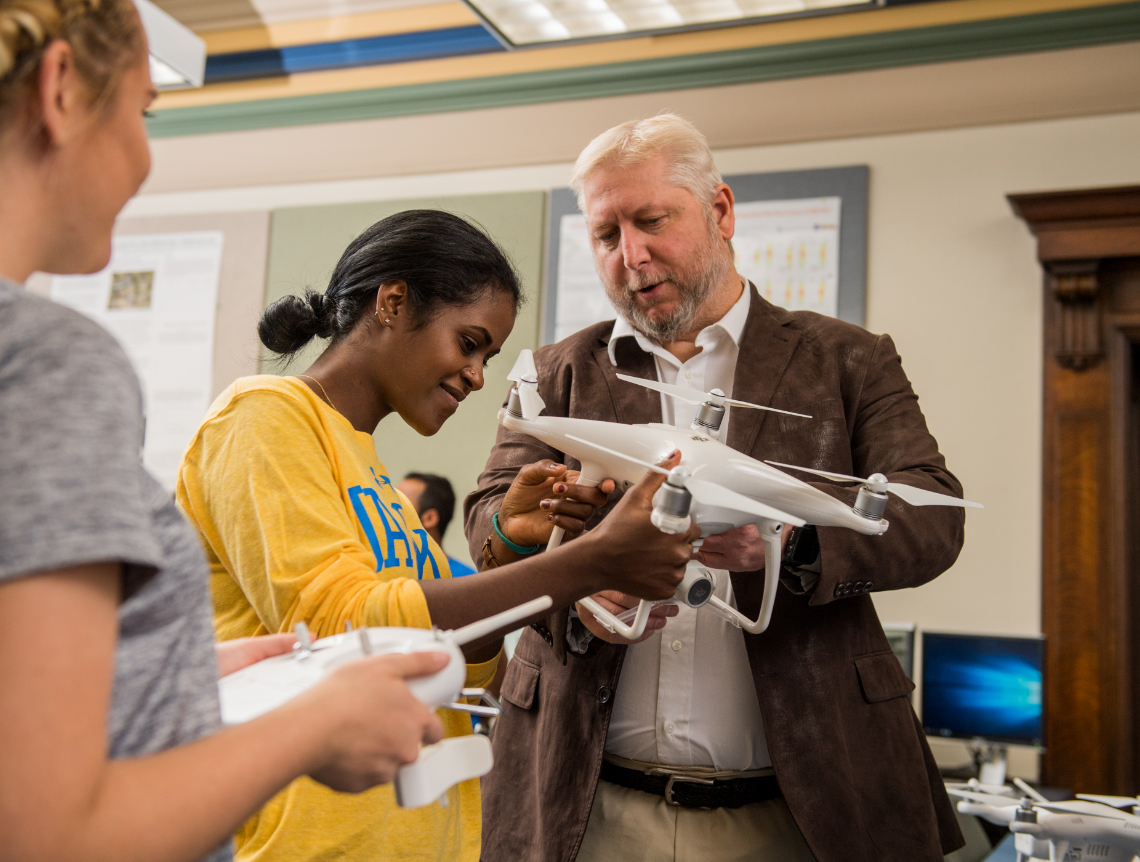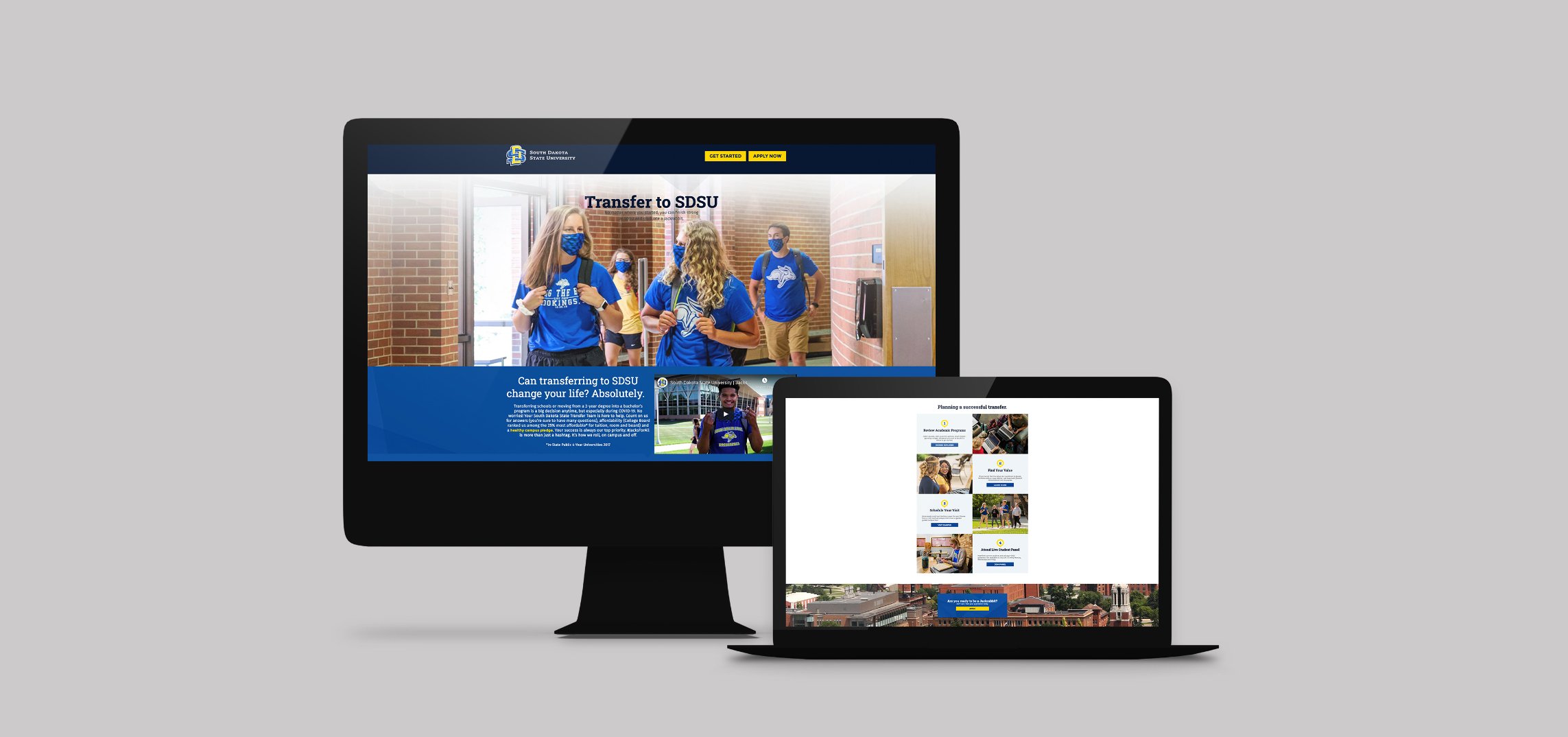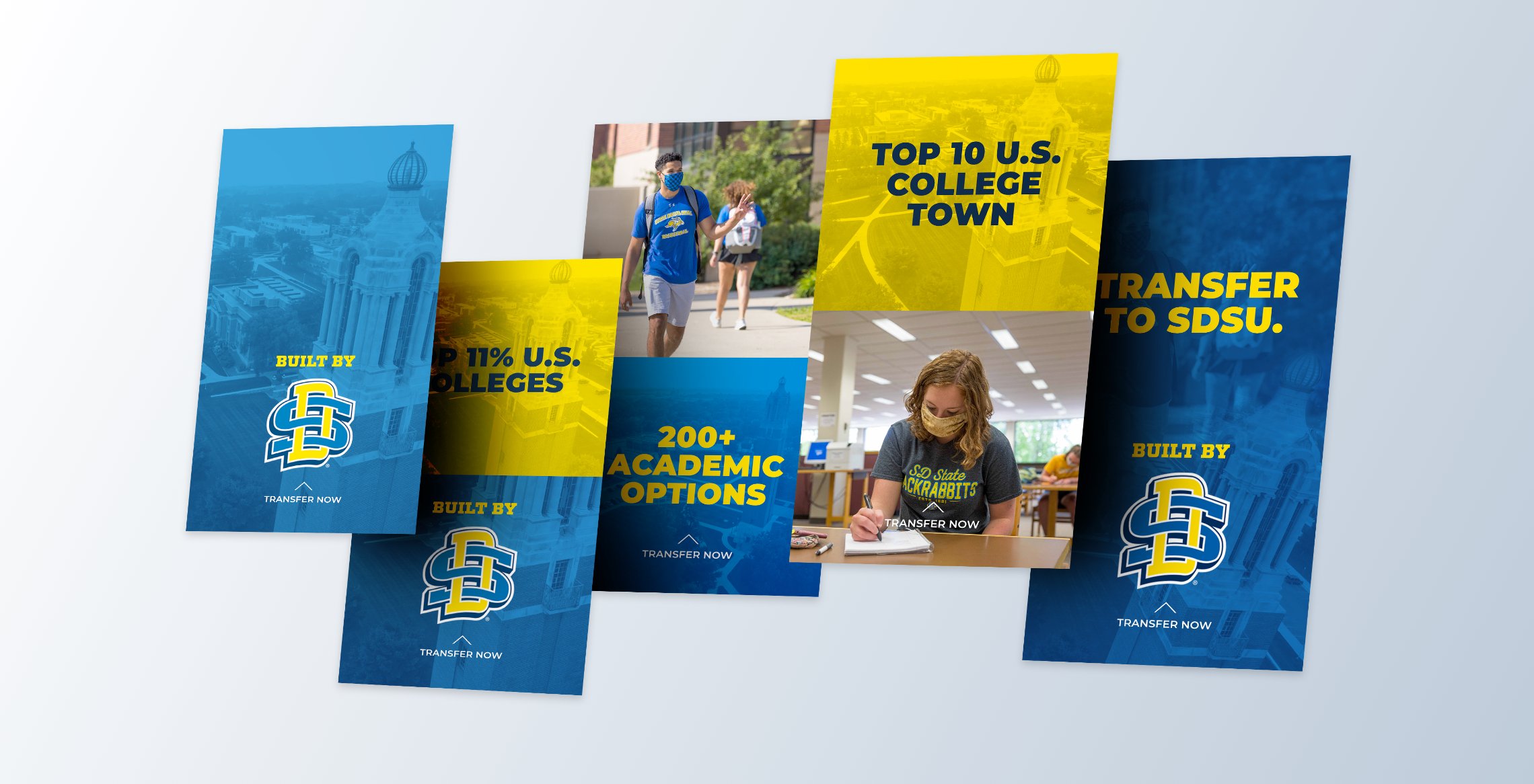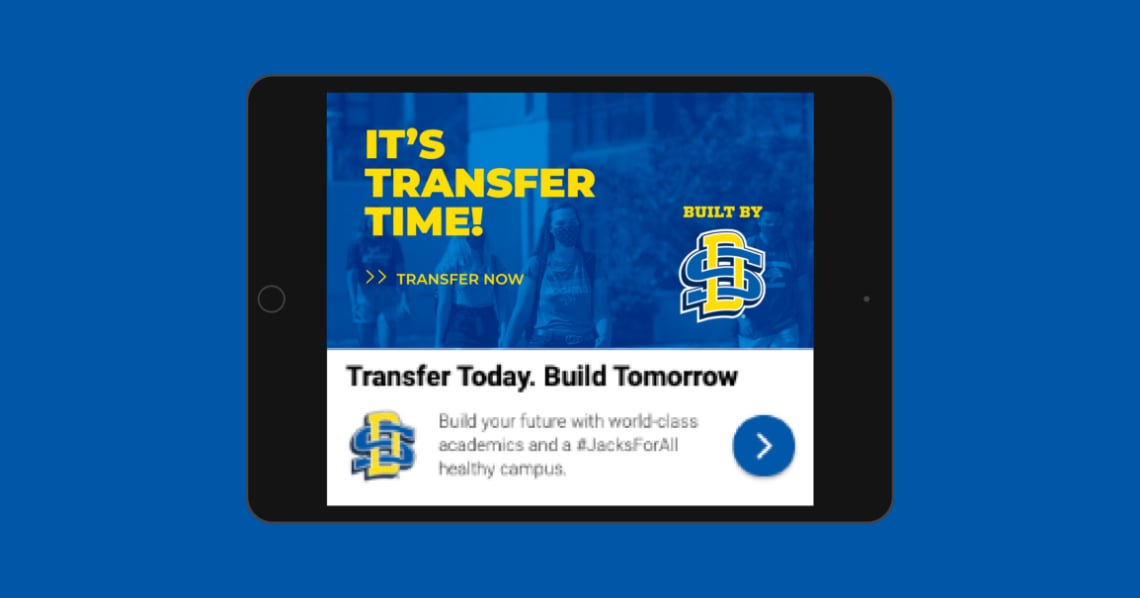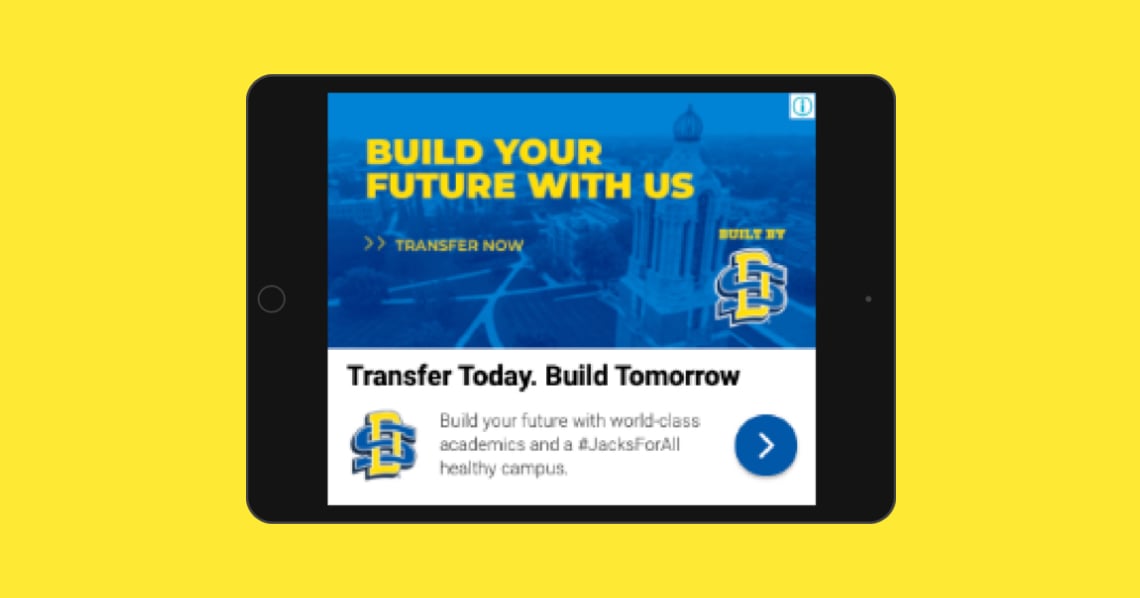 The Results
It pays to think (and message) like a student. Transfer display remarketing ads delivered 0.49% CTR with a $0.23 CPC – much better than the industry average of 0.22% CTR with $0.40 CPC
January saw over 11,000 visitors to the landing page – a 260% increase over the same campaign period in January 2019
133 "Apply now" and "Get started" clicks
Looking for a partner? Let's talk.