The Story
Reaching an audience with dual attraction to both the legacy of the old west and the modern lifestyle of the now can be a daunting task. So when Taylor's & Company sought to expand its reach, it meant redefining what "the west" means in a modern context. Our "Embrace the New West" campaign used stunning photography to capture what it means to be a part of the modern western lifestyle outside of the context of old-school Hollywood tropes.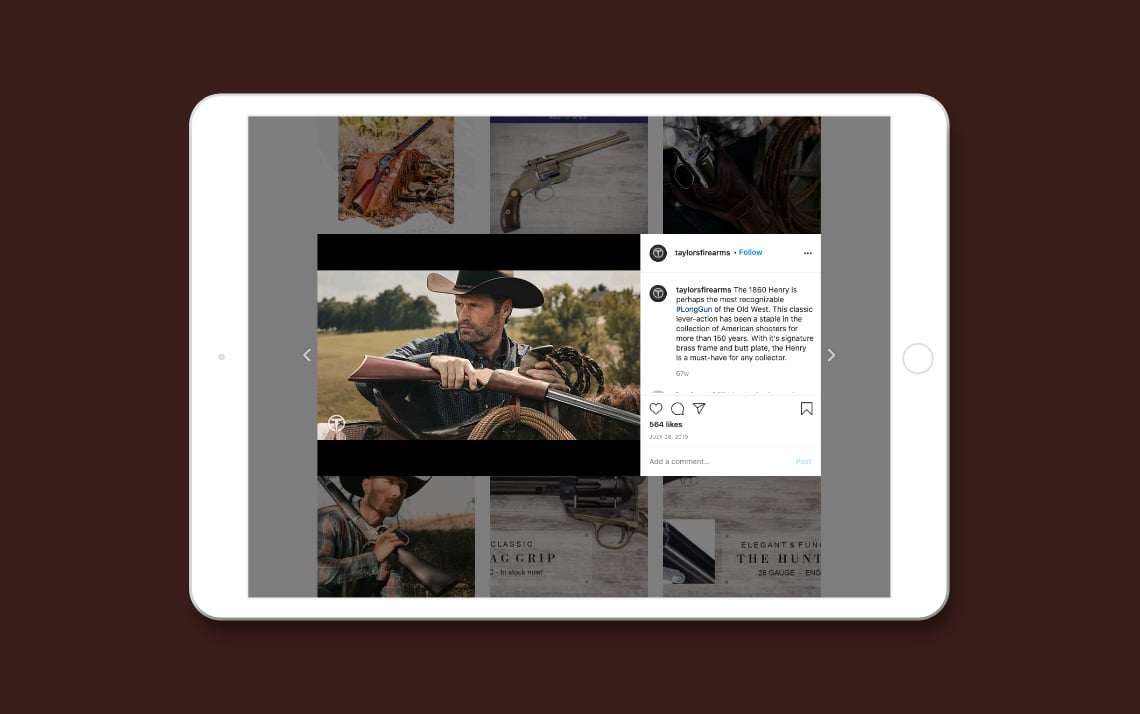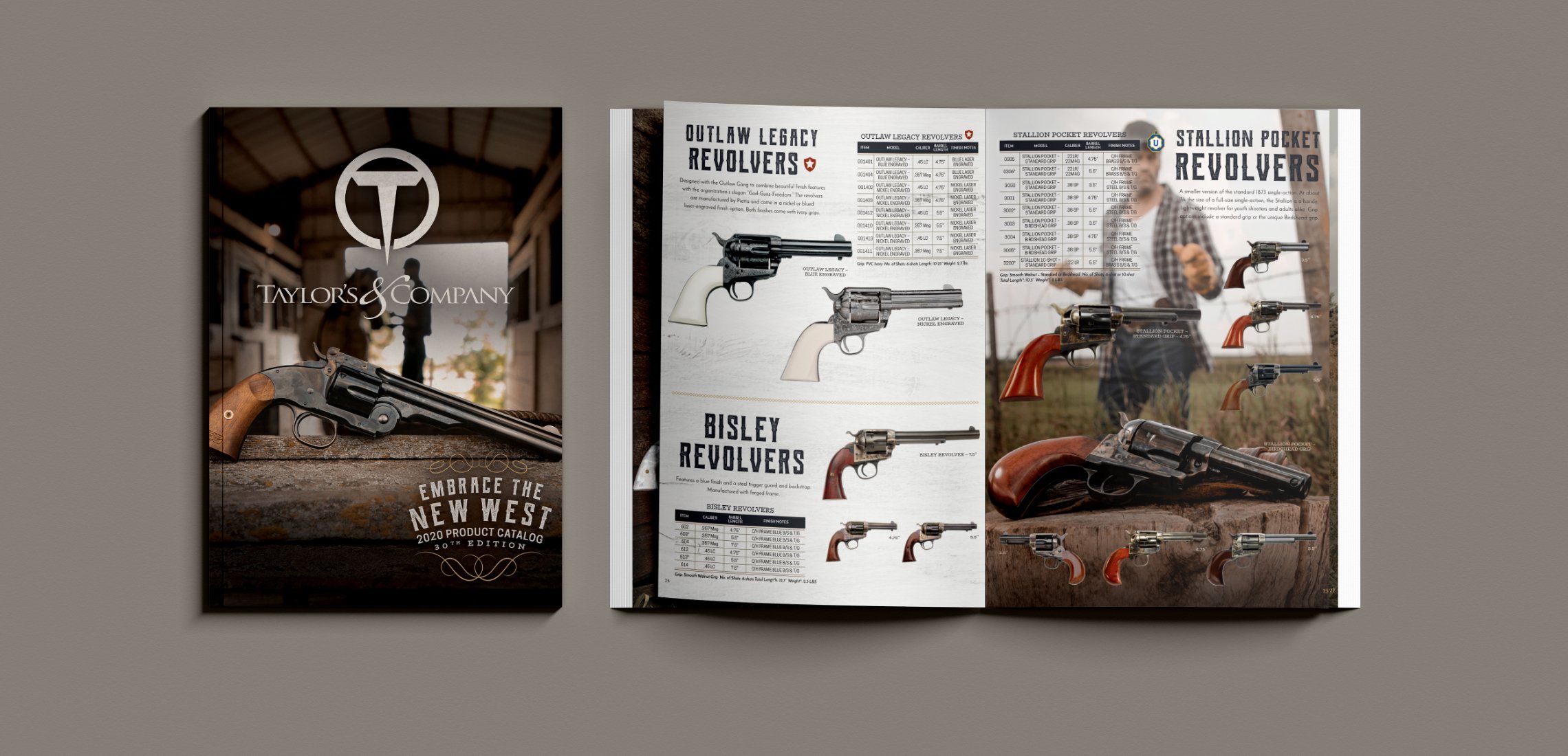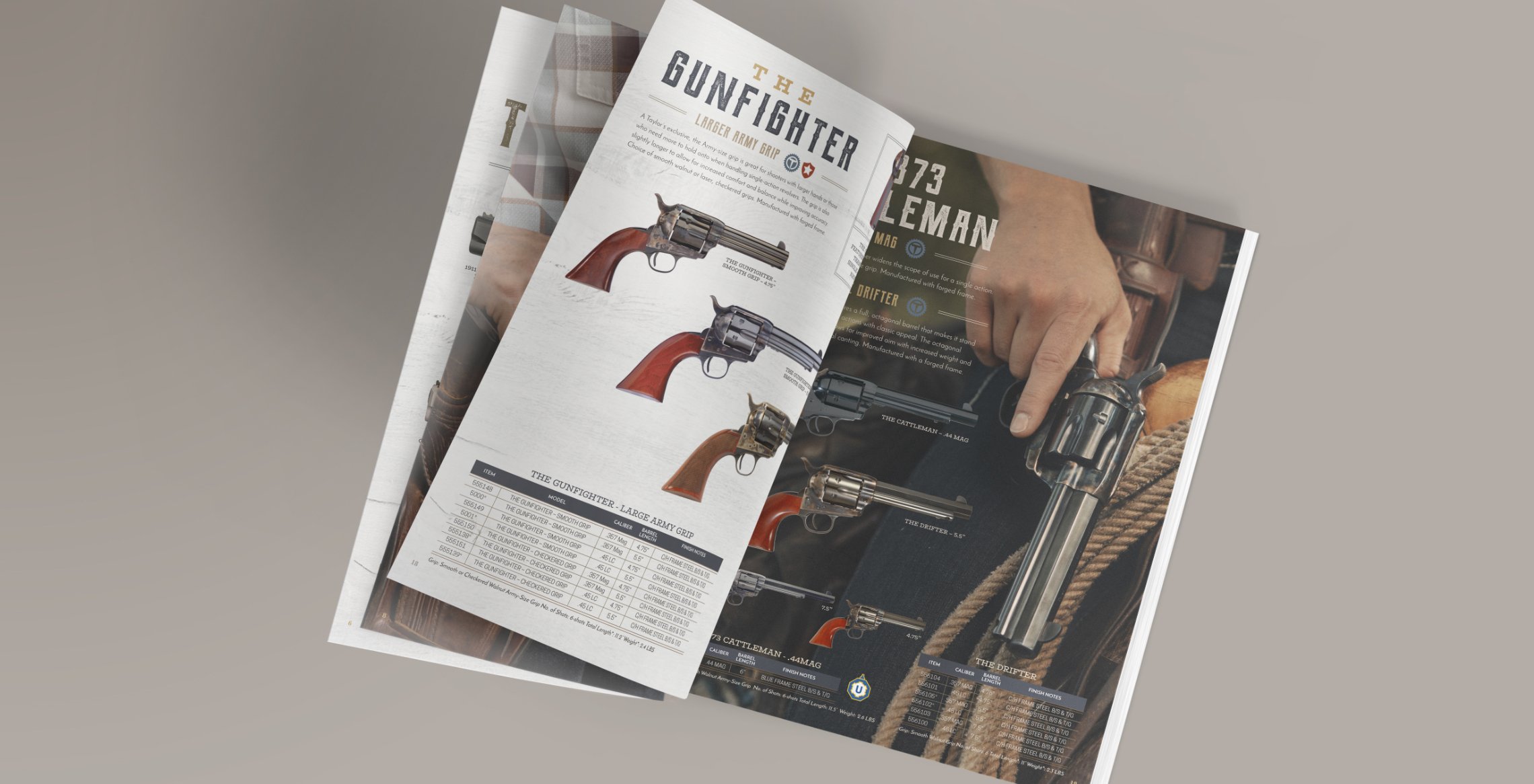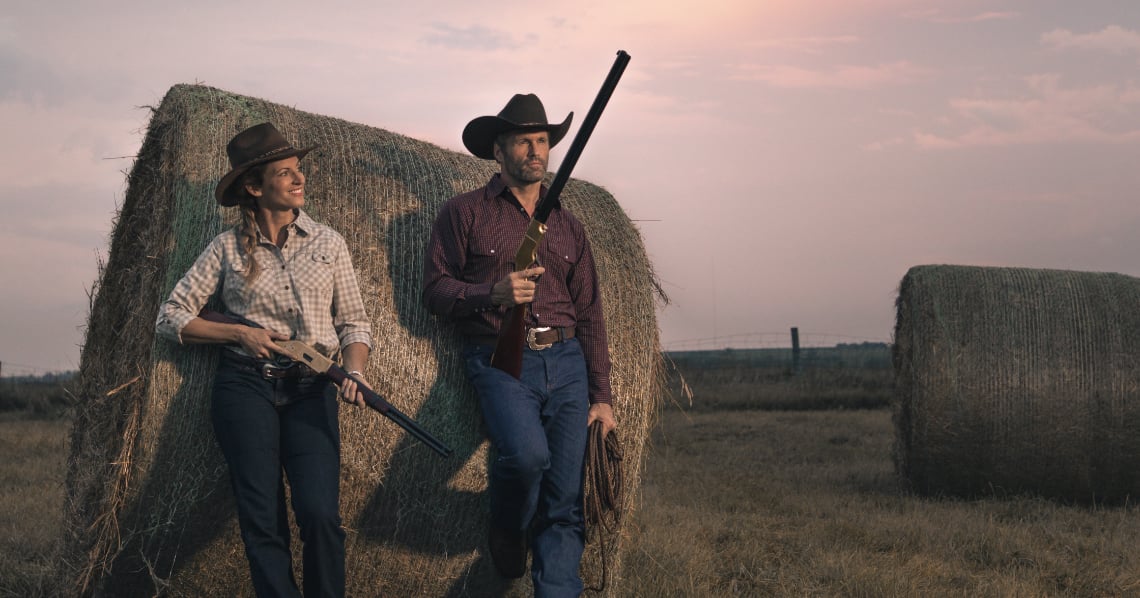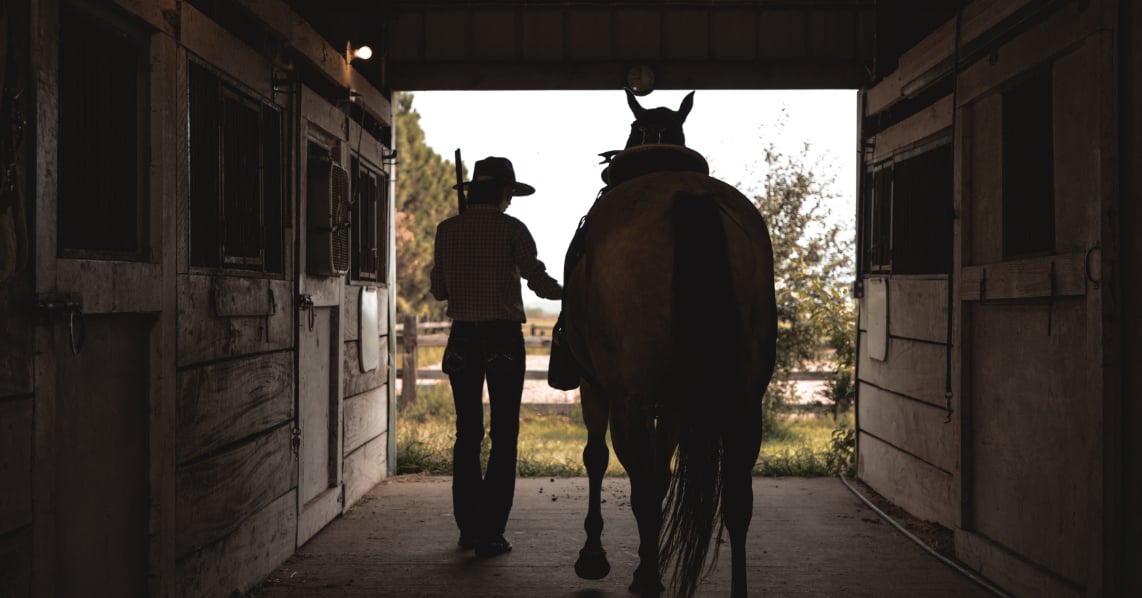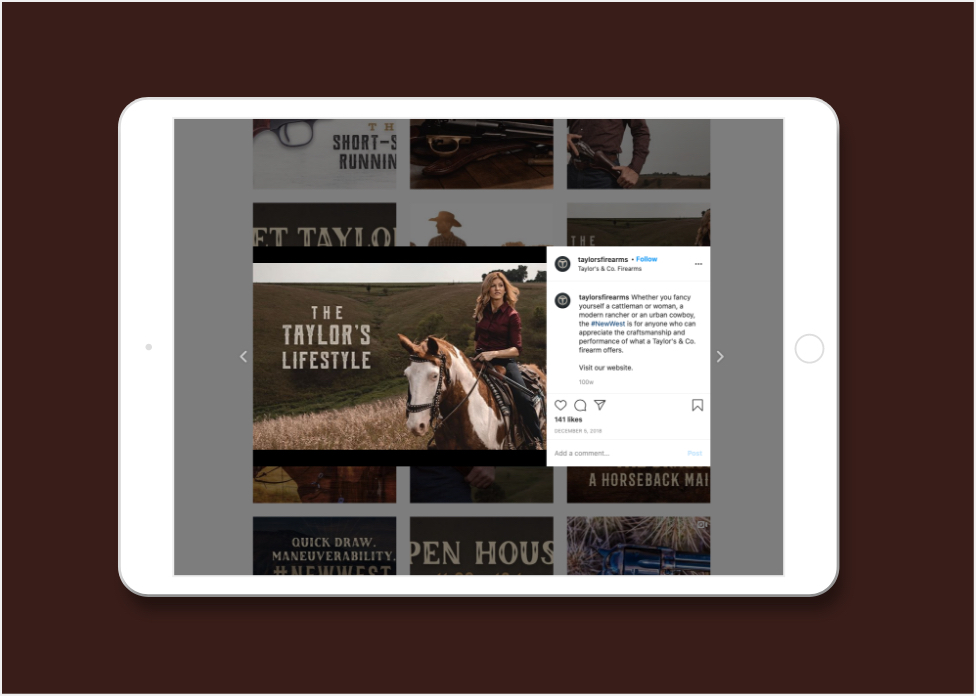 The Results
2020 campaign efforts doubled brand exposure on social media for primary audiences including collectors, competitive shooters, modern ranchers and rodeo enthusiasts
Brand engagement on social media is at an all-time high
75% increase in reach on Instagram year-over-year (2019-2020)
45% increase in new followers on Instagram (2019-2020)
Looking for a partner? Let's talk.