+

Careers
Make Your Life's Work Today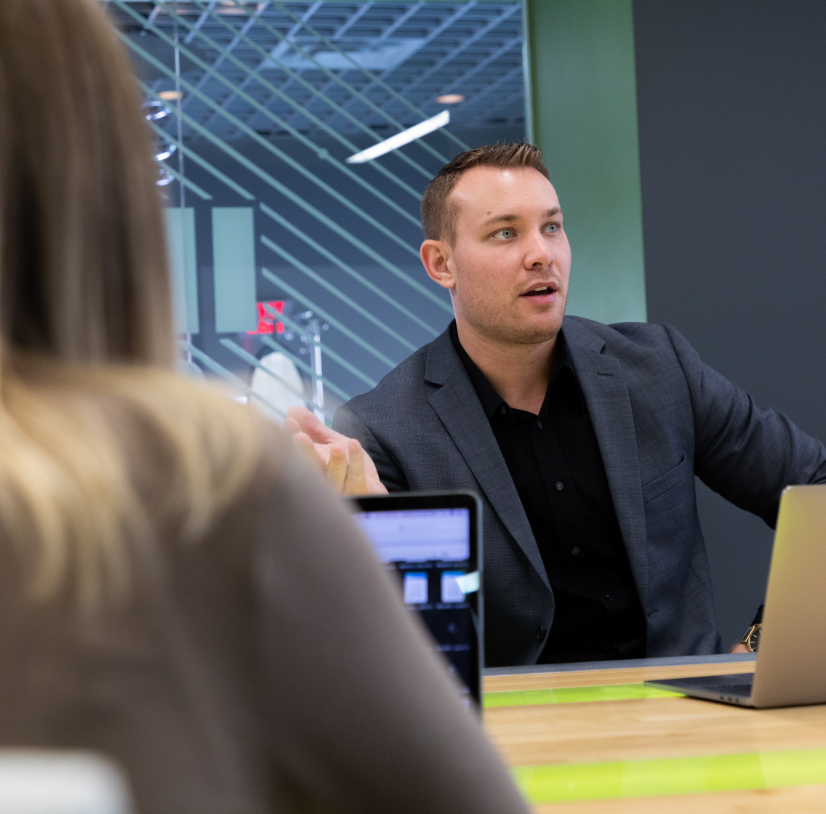 + How We Work
At Epicosity, we build brand experiences that spark human engagement.

Our mission is to awaken champions — in our clients, our team, our community, and everyone who works alongside us making the things we do better.

Our employees are empowered to act smart and fast, challenge the norm, and pursue excellence for both themselves and our clients.
Ready to get after it?
+

Open Positions

+
Apply Now
Job Description:

You are the keeper of the client relationship. You'll work hard to engage and create lasting rapport with key decision makers on the client side. You are also the top liaison between agency and client. You're the client's mouthpiece,
earpiece, and champion.

You'll own the following:

• Client goals and objectives
• Timelines
• Budgets
• Client approvals
• AGI levels

Your Primary Responsibilities:

Account Strategy
You will be the expert at how to best navigate your accounts. Who are the key players? What makes them tick? What is the political landscape? How do you strategically deepen the relationship? All are important. And all are under your purview.

Client Relationship
Relationships build trust. And trust is the foundation that will allow us to grow that client's business and push for better creative work. Use your time to build the type of relationship that positions us as a partner, not a vendor.

Client Roadmap
You're in charge of what we do for your clients and when we do it. Work with your Growth Strategist and Creative Director to build out a strategy and then you manage the playbook.

Project Spec Sheets
You're responsible for making sure all specs for all job are accurate and accounted for. Sizes. Deadlines. It's on you to gather the specs and put them in the project.

Client Renewals
As the keeper of the client relationship, you're also the keeper of the budget. And that includes being the point person on renewals each year.

Facilitate Strategic Planning Meetings
Here's a great opportunity to Excite & Delight clients. Put your thinking cap on (or ask for help from your team) and come up with a game plan for the agenda for strategic planning meetings. Make it productive. Make it fun. Make it memorable.

Other Stuff You'll Do:

• Think proactively. Engage with your Growth Strategist and Creative Director to bring ideas to your clients that they
didn't ask for.
• Commemorate client milestones and personal events to show we care about them as people, not just as clients.
• Work with your Growth Strategist to build Key Performance Indicators (KPIs) that can be measured for your clients.
• Work with your Account Coordinator to keep projects on task. This includes project set-up,
change orders, and any additional tasks needed to complete a project.
• Conduct successful and thorough kick-off meetings with your internal team to make sure they're set up for success.
• Keep a running Status Report of client projects for fast, easy reference by both team members and clients.

Software & Skills:

• Workamajig
• HubSpot CRM & Marketing Tools
• Microsoft Word, Excel and Outlook
• Accounting, legal, sales, finance and production process knowledge
• Strong communication skills

How You're Measured:

• Client success
• Client AGI goal met
• Client satisfaction
• Client renewals
+

Core Values

+
Make your life's work today.
+

Core Values

+
Excite and delight clients.
+

Core Values

+
Relentlessly pursue the goal.
+

Core Values

+
Embrace change.
+

Core Values

+
Create provable value.
+

Core Values

+
"We" is more powerful than "me."
+

Apply Now

+
Send Us Your Info