The Story
South Dakota's largest and most comprehensive university has so many incredible stories to tell. But with rising student loan debt nationwide - and more students wondering if a 4-year degree is worth the investment – SDSU needed more than a new ad campaign to drive enrollment. They needed to create an entirely new conversation.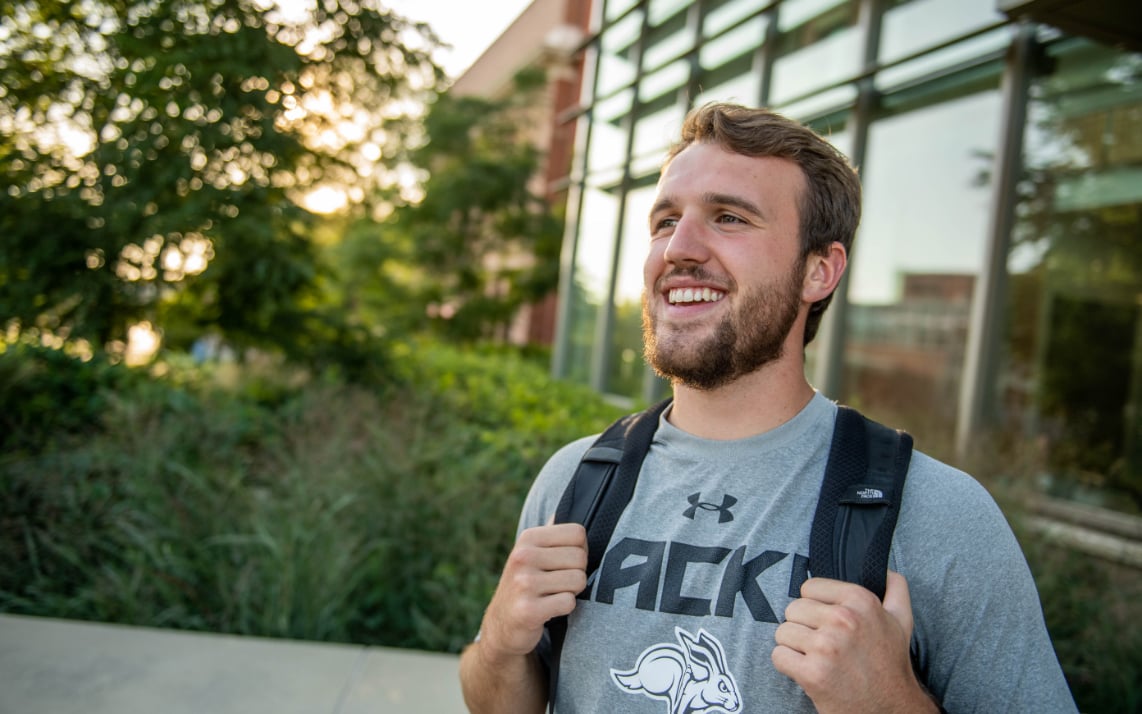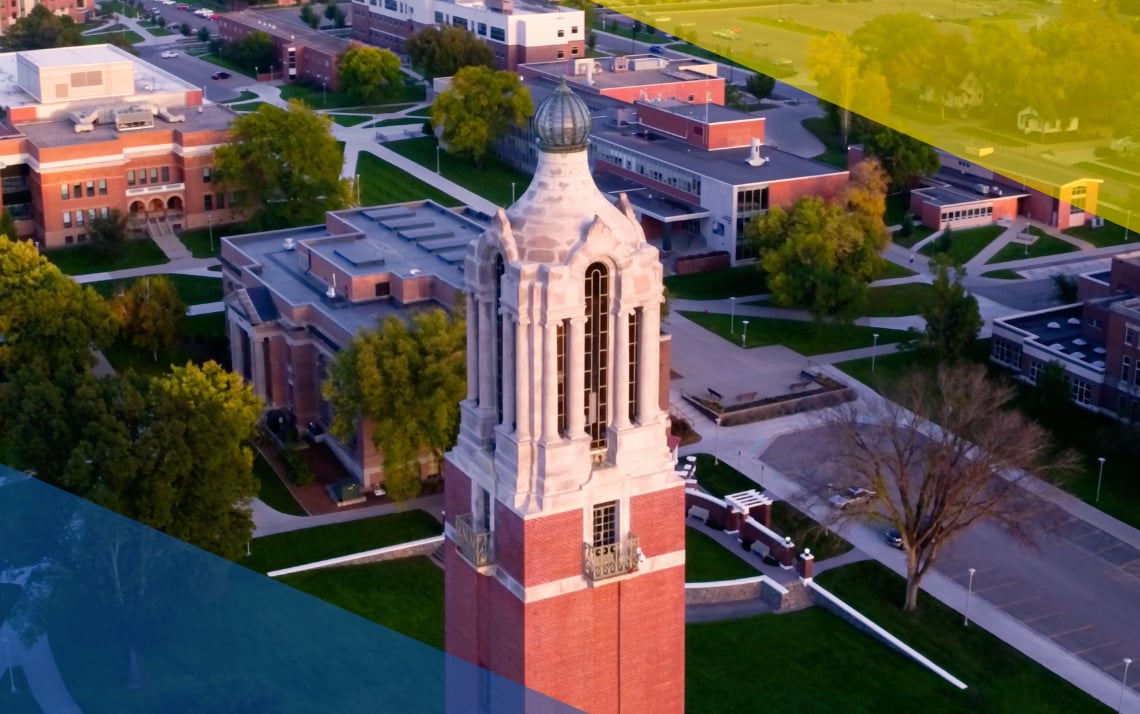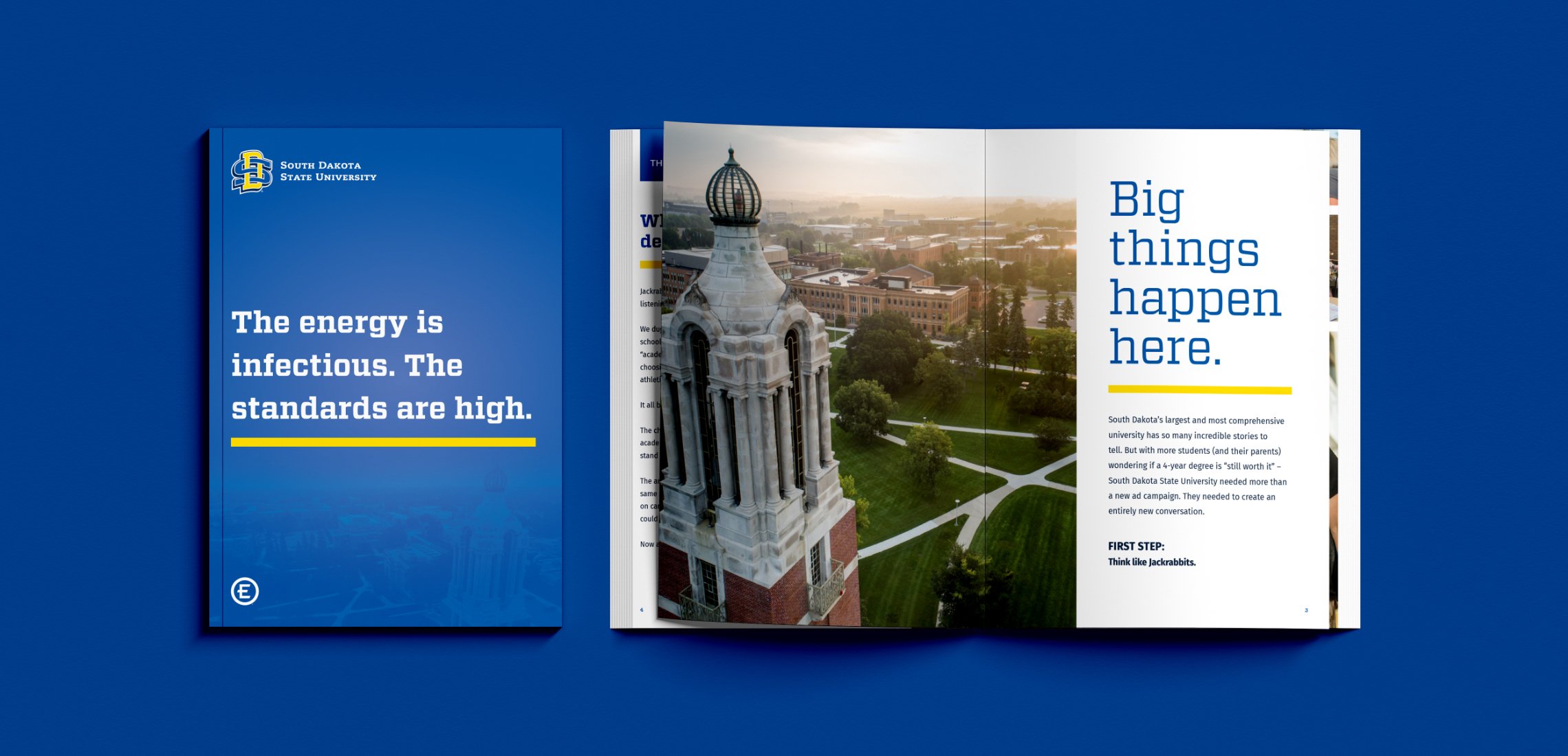 The Details
Outcomes-based messaging focused by focus groups with high school juniors and seniors
Full day of one-hour campus discovery sessions with faculty, staff and students midway through campaign development
Campus stakeholder messaging tools (tone and style guide, message map development and more)
Three broadcast TV spots backed by a comprehensive multimedia campaign – including digital, social, outdoor, OTT video and streaming radio
Foundational brand design continues to set the tone for more targeted awareness/application campaigns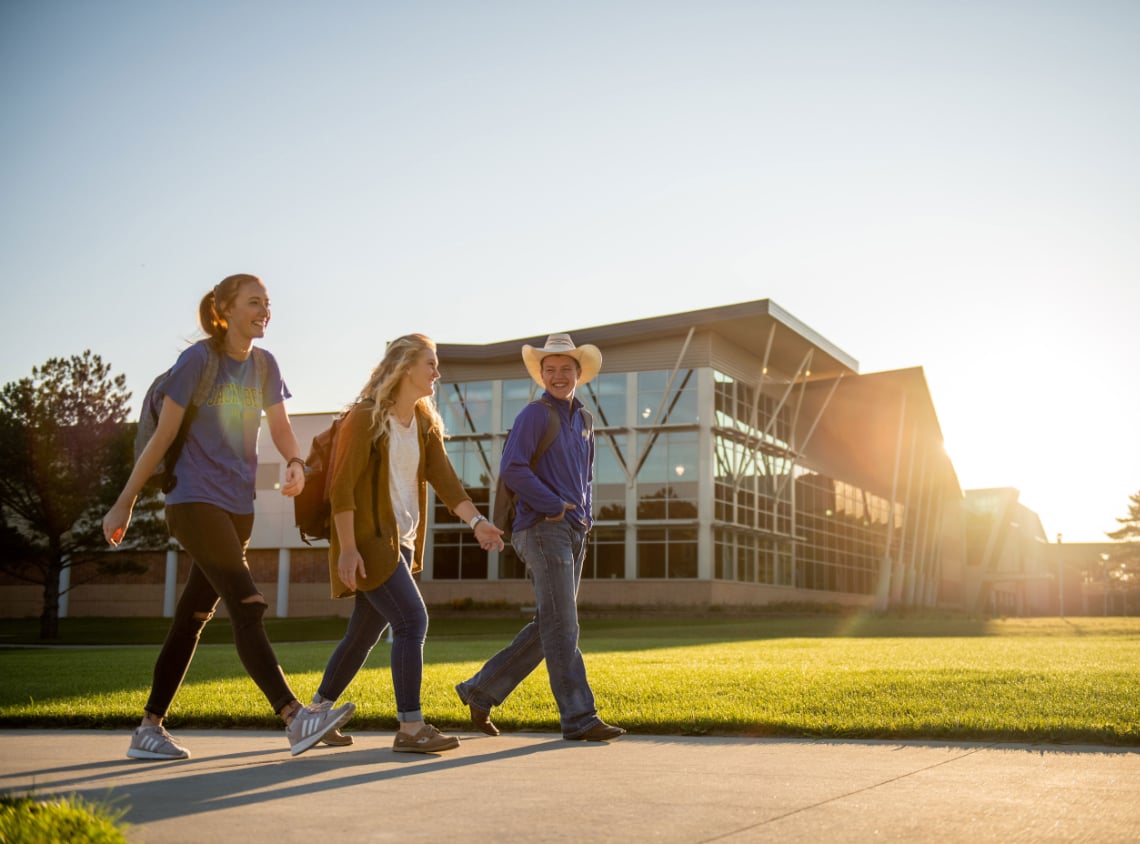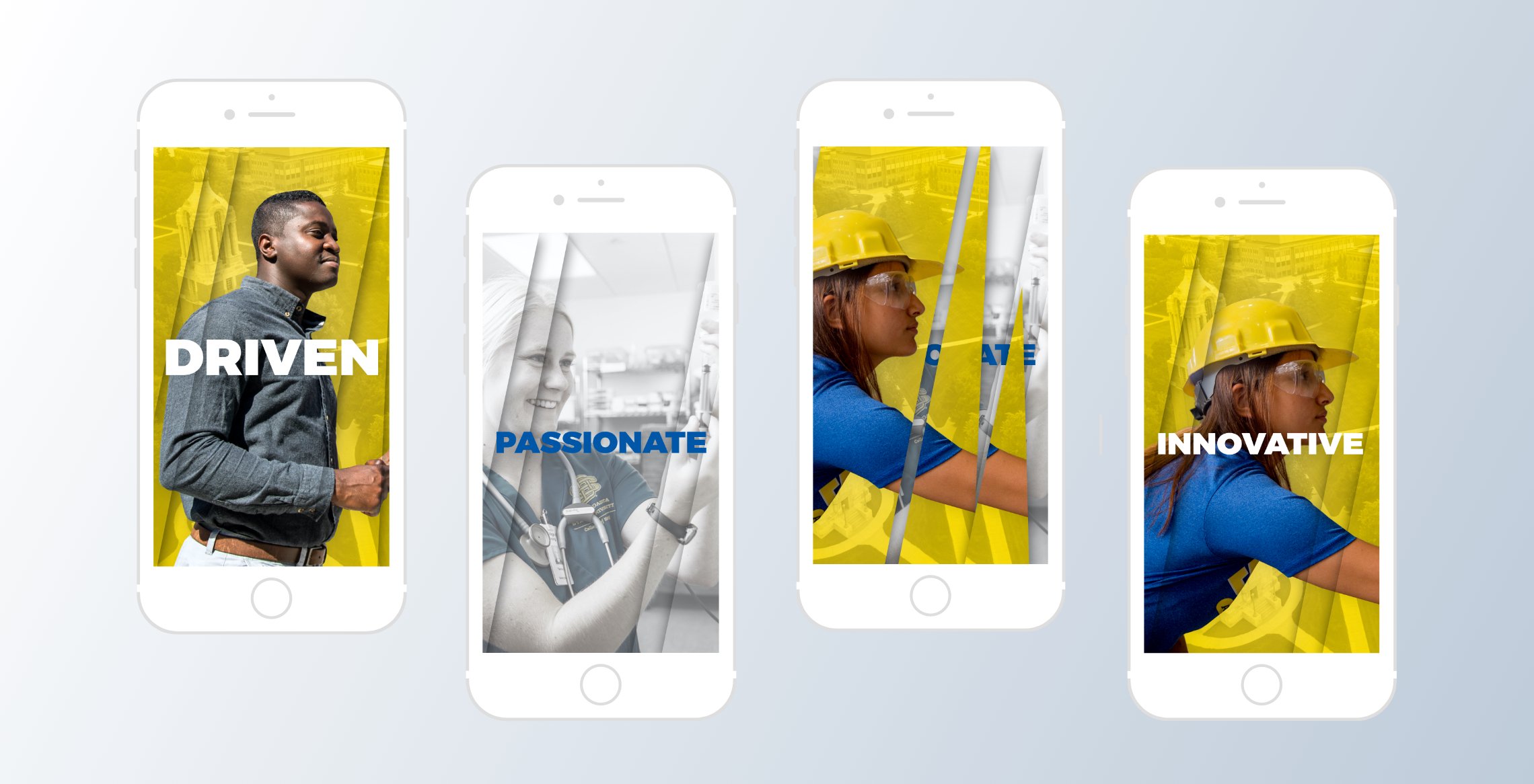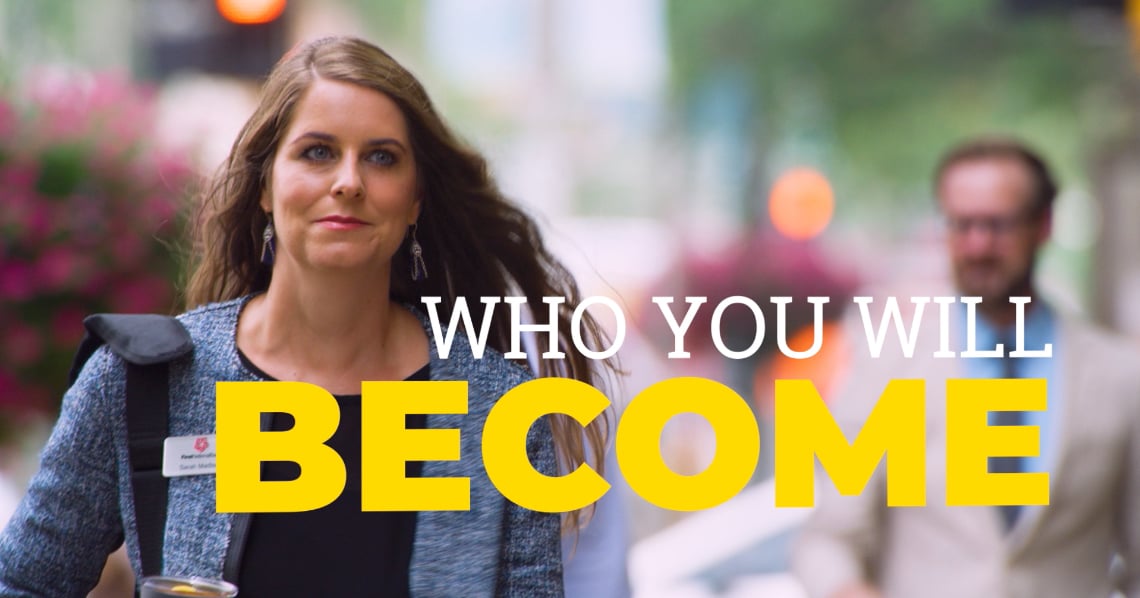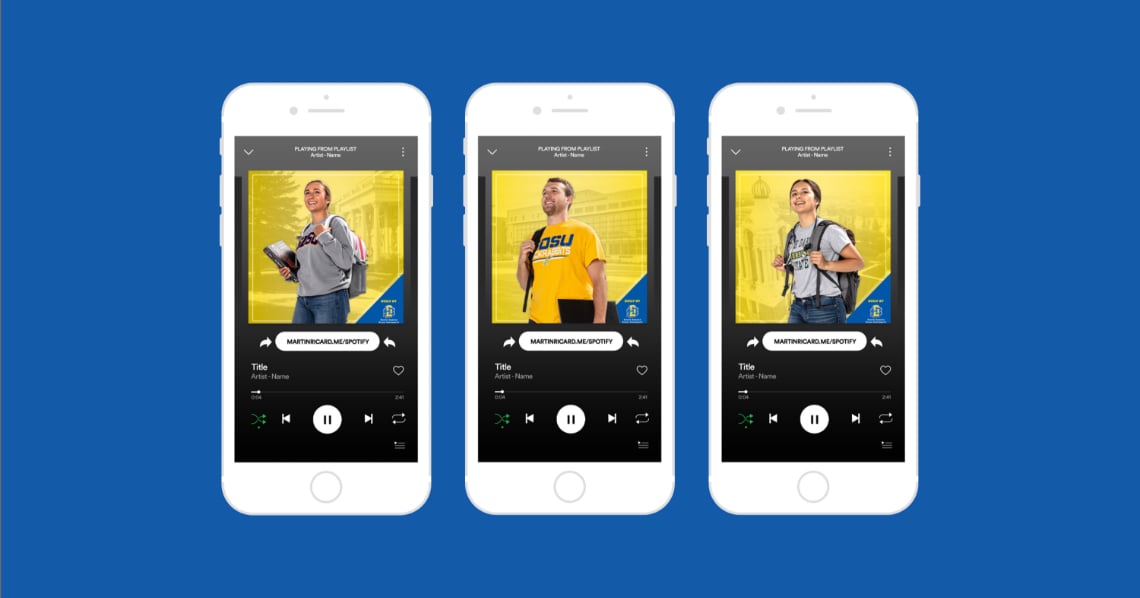 The Results
41.7 million impressions total paid media
289,625 total clicks digital paid media
Organic search traffic (a key KPI) improved by 16%
Traffic to the admissions page increased 50% year over year – including an 18% increase in April compared to March
Admitted campaign landing page views increased 103% year over year
"Apply now" clicks on the admitted campaign increased 157% year over year
"Apply now" clicks across the website increased 4% in April 2020 as compared to April 2019
Looking for a partner? Let's talk.