The Story
It's no secret that students of all ages are questioning the high cost of a four-year college degree. To stand out and attract more students, Western Technical College needed to go beyond general descriptions of what programs they offered. They needed to get passionate about WHY students should choose Western in the first place.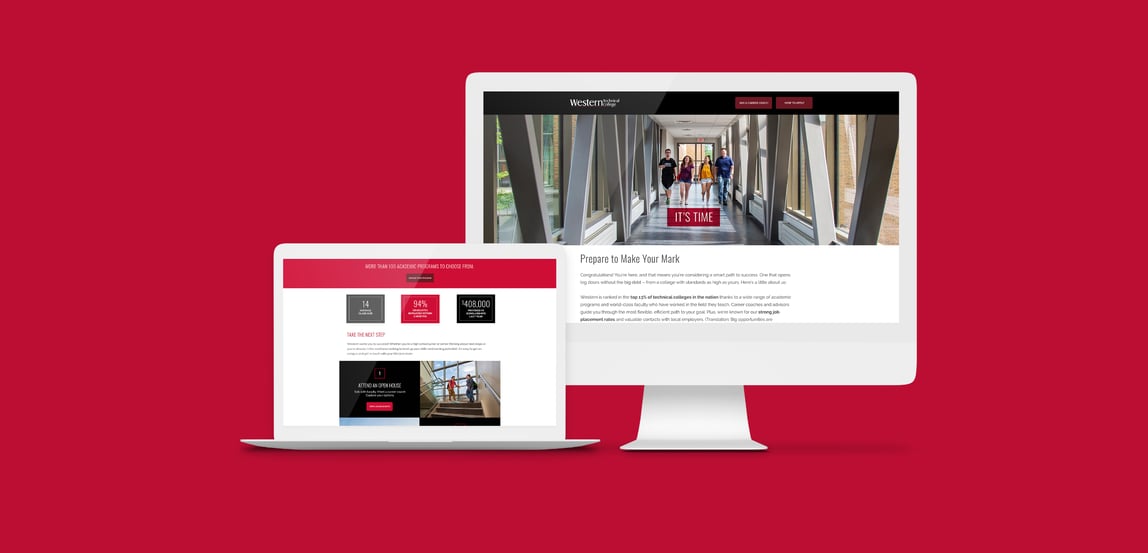 The Details
On-campus discovery sessions, in-depth student personas and segmented journey maps
Laser-focused digital targeting, remarketing and email workflows specially tailored to accommodate Western's limited marketing geography (required by the statewide technical college consortium)
Segmented campaigns for traditional and non-traditional students
Both awareness and admitted-to-enrolled yield optimization campaigns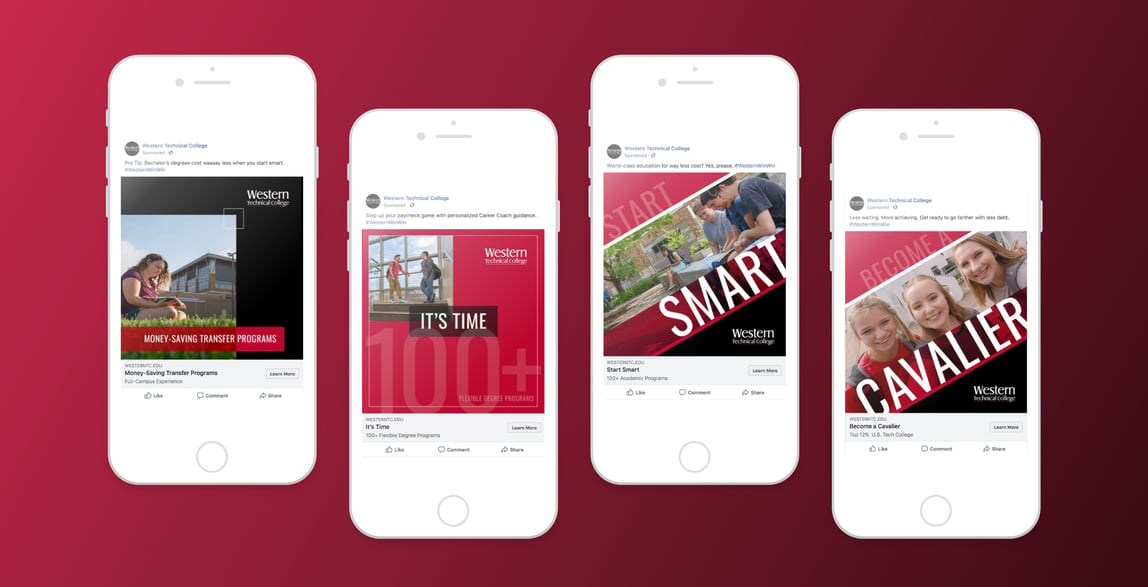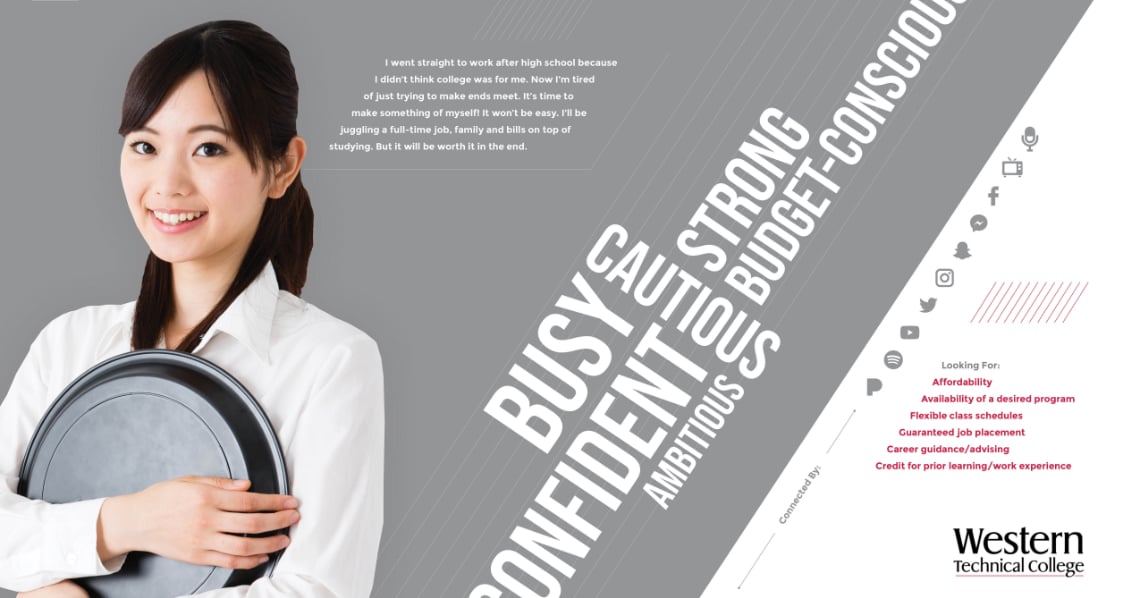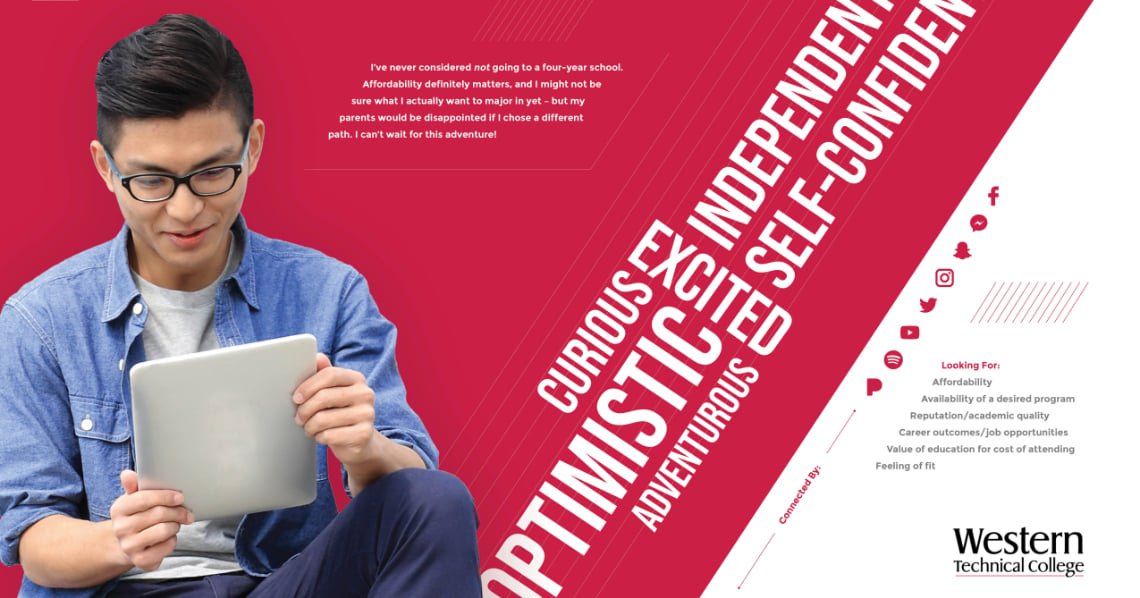 The Results
The Google Search campaign for Admitted to Enrolled finished the quarter with a total of 105,000 impressions and over 2,700 total clicks. While the Google Display campaign produced over 12,000 impressions and 30 clicks.
Continually optimized digital ad sets with multiple creative "looks" reduced ad fatigue while also deliver a consistent message to the target audiences.
In its first quarter this campaign ran, the Facebook campaign alone generated over 2.5 million impressions and over 9,300 clicks on the ads.
Looking for a partner? Let's talk.